Tag Archives:
Igneous

It's no surprise to anyone that storage is growing at an incredible rate – rich media, sensor devices, IoT – these are all affecting the amount of storage capacity that organizations need today and it's only going to get worse in the future!  Organizations need somewhere to put this data, somewhere safe and protected, somewhere where availability is key.  For most that somewhere ends up being the cloud!  Public cloud services such as Amazon S3 give us access to oodles of storage on a pay as you go basis – and they remove the burden of having to manage this.  SLA's are agreed upon and our data is just available when we need it!  That said, public cloud simply may not be an option for a lot of companies – the businesses that simply can't, or sometimes won't move to cloud, yet still want the agility and availability that cloud provides.  These organizations tend to move to an on-premises solutions – SANs and storage crammed into their own data centers – but with that comes a whole new bucket of challenges around scaling and availability…
How do we scale a SAN?
Most all storage out there today is designed in much the same way.  We have a controller of sorts, providing network and compute resources to move our data in and out of a number of drives sitting behind it.  But what if that controller goes down?  Well, there goes all of our infrastructure!  To alleviate this we add more controllers and more disk – This seems like a pretty common storage solution today – 2 controllers, each hosting a number of shelves full of drives, with dual path interconnects connected to the rest of our data center.  In this situation if we lose a controller we don't necessarily lose access to our data, but we most certainly lose half of the bandwidth into it.  So, we yet again add more controllers and more disk – sitting with 4 controllers now – at which point the back of our racks and our interconnect infrastructure is getting so complex and complicated that we will most certainly hit struggles when the time comes to scale out even more.
So what is the perfect ratio of controller to disk, or cpu to disk?   How do we minimize complexity while maximizing performance?  And how do we accomplish all of this within our own data center? Lower ratios such  1 CPU for every 8 disks introduces complexity with connectivity – Higher ratio's such as 1 CPU for 60 disks provides a huge fault domain.  Is it somewhere in the middle?   Igneous Systems has a answer that may surprise you!
Disclaimer: As a Tech Field Day 12 delegate all of my flight, travel, accommodations, eats, and drinks are paid for. However I did not receive any compensation nor am I required to write anything in regards to the event or the presenting companies. All that said, this is done at my own discretion.
RatioPerfect – 1:1 – Compute : Disk
Igneous presented at Tech Field Day 12 in November showcasing their managed on-premise cloudy solution– It looks much like  a traditional JBOD – a 4u box containing 60 drives – but underneath the hood things are certainly different.  Igneous, calling it their RatioPerfect architecture takes a 1:1 solution in terms of CPU to Disk.  Throwing out expensive Xeon CPU's and the controller methodology,  RatioPerfect is essentially an army of nano servers, each equipped with its' own ARM CPU, memory, and networking attached directly to each and every disk – essentially giving each disk its' own controller!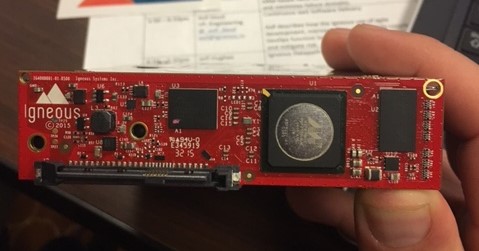 These "server drives" are then crammed inside a JBOD – however instead of having dual SAS controllers within the JBOD they are replaced by dual Ethernet switches.  Each nano server then has two addressable MACs and two paths out to your infrastructure 10Gbe uplinks – you can almost picture this as a rack of infrastructure condensed down into a 4U unit, with 60 network addressable server/storage devices sitting inside of it, with 60 individual fault domains.  Don't worry – it's IPv6 – no need to free up 120 addresses

Why the need?
To your everyday storage administrator working in a data center you might not see the need for this – 60 fault domains – seems a little excessive right?  The thing is, Igneous is not something that managed by your everyday storage administrator – in fact, the "human" element is something Igneous would love to eliminate totally.  Igneous set out to provide the benefits of public cloud, on premises, complete with flexible pricing and S3 compatible APIs.   The sheer nature of public cloud is that we don't have to manage it – it's simply a service right?  The same goes for Igneous – all management including installation, configuration, troubleshooting, upgrades is handled centrally by Igneous – you simply consume the storage – when you need more, you call, and another shelf shows up!
The design of Igneous's management plane is key to their success.  With the "fleet" model in mind, Igneous built a management plane that proactively monitors all their systems deployed – being able to contrast and compare events and metrics to detect possible failure scenarios and rely heavily on automation to fix these issues before they are indeed, issues.  That said, no matter the amount of predictive analysis and automation the time will come when drives physically fail – and the nano server design of Igneous, coupled with the custom built data path deployed allows a single Igneous box to sustain up to 8 concurrent drive failures with out affecting performance – certainly buying them enough time to react to the situation.  The on-premises management plan is simply a group of micro-services running on commodity x86 servers – meaning software refreshes and upgrades are a breeze and non-disruptive at that.  It's this design and architecture that allows Igneous to move fast and implement rapid code changes just as we would see within a cloud environment.
In the end Igneous certainly does contain an army of ARM processors working to bring the benefits and agility of public cloud to those who simply can't move their data to cloud due to volume, or won't due to security reasons.   Yeah, it's a hardware appliance but you don't manage it – in fact, you don't even buy it – just as we "rent" cloud the Igneous service is a true operation expense – no capital costs whatsoever.   It's funny – they sell a service, essentially software and storage that you consume, but it's the hardware that left the lasting impression on me – not to often hardware steals the show at a Tech Field Day event.   If you are interested in learning more certainly take a look at their Tech Field Day videos – they cover all of this and A LOT more!  Thanks for reading!

Today we will continue on our Tech Field Day 12preparation of trying to get a grasp on some of the companies presenting at the event.  Next up, Igneous Systems – again, another company I've not had any interaction with or have really even heard of.  With that, let's take a quick look at the company and the services, solutions, and products they provide.
Who is Igneous?
Founded in just 2013, Igneous Systems is based out of Seattle and entered the market looking to solve the issue around unstructured large data and public cloud.  There founders have a fairly decent and strong storage background – Kiran Bhageshpur (CEO/cofounder) and Jeff Hughes (CTO/cofounder) both come from an engineering background, both from the Isilon division at EMC – and Byron Rakitzis (Architect/cofounder) was the first employee hired at NetApp, being responsible for a good chunk of code there and holding over 30 patents to his name.  I'm always interested in seeing the paths that startup founders have taken – this appears to be the first go around for these three guys so let's hope they are successful!!!
Disclaimer: As a Tech Field Day 12 delegate all of my flight, travel, accommodations, eats, and drinks are paid for. However I did not receive any compensation nor am I required to write anything in regards to the event or the presenting companies. All that said, this is done at my own discretion.
Igneous – True Cloud for Local Data
These three guys have set out to bring the benefits and agility of public cloud down into the four walls of your datacenter.  If we think about different types of data flowing around within the enterprise today we can identify quite a few that just aren't a good fit to ship up to services like Amazon S3.  Think IoT, with sensors that can generate a vast amount of data that you may want to have access to often.  It may not be cost efficient to ship this data up to the cloud for storage.  Other types of data such as security or syslog fall into that same type of category.  Aside from just being a vast amount of data, enterprises struggle with what to do with large datasets such as media content.  But the real driving factor behind shipping most data to services such as S3 comes in the terms of security and compliance – we may just not want our sensitive data sitting outside of our buildings!
The problem with this though is enterprises want the agility of public cloud.  They want to be able to budget in terms of storing this data – and after you buy a big honking box of storage to sit in your datacenter it's pretty hard to scale down and somehow reclaim those dollars initially spent!  This is where Igneous comes into play.
Igneous is a hardware appliance – it's still that big honking box of storage that sits inside our firewall – the difference being we don't actually buy it, we rent it.  And the terms of this rental contract are based around capacity – a "pay as you go" type service.  Now you may be thinking, yeah great, we still have storage that we have to manage, we just don't have to pay for it upfront – we still have to manage it!  That's not the case.  When Igneous is engaged they deliver the appliance to your datacenter, they install it, and they manage it throughout its lifetime, meaning hardware and software upgrades are all performed by Igneous during the lifetime of the contract.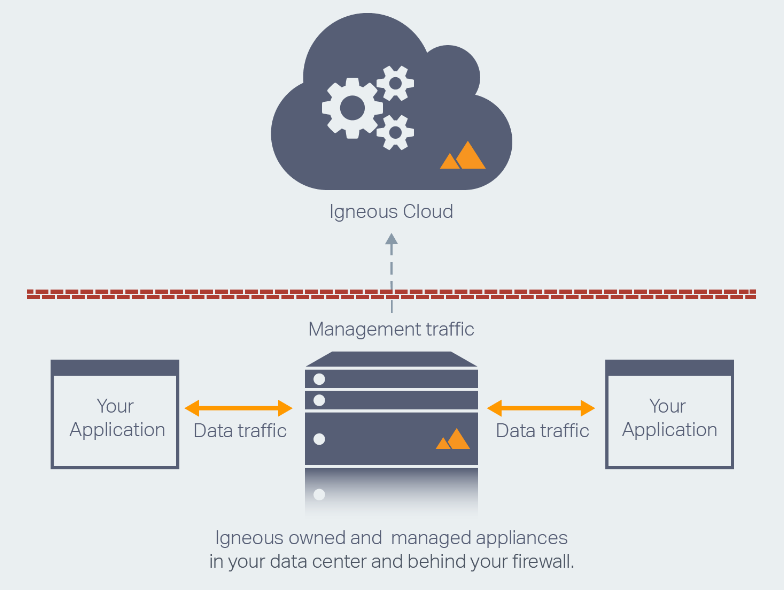 But the real advantage of Igneous, like most other products comes in the terms of software.  Having local storage is great but if it can't be accessed and utilized the same way as we do those services such as S3 and Google Cloud then we haven't really deployed the cloud into our datacenter.  The APIs provided by the Igneous box are accessed using the same familiar API calls that you are used to using with services like Azure, S3, and Google – So we still have the agility and efficiency of a cloud service, but the difference being, that your data is still your data and remains local inside your datacenter.   Obviously Igneous provides visibility into your data, allowing you do capacity management and run analytics against the data consumed.
Igneous has an interesting solution and one that I feel can be incredible useful.  How it integrates with other products is interesting to me.  Essentially, if they support the S3 API then technically we should be able to find some way to use Igneous with other 3rd party products that can send data to Amazon.  I'm thinking of backup and other products here which have the ability to copy data to S3 – we could essentially place an Igneous box at our DR site and possible copy the data there, keeping within our organizations.  We will most definitely find out more about Igneous and their local cloud solution come Tech Field Day 12when they present.  I encourage you to follow along – I'll have the live-stream up on my page here, and you can also find it a ton of more information over at the official Tech Field Day 12page!  Thanks for reading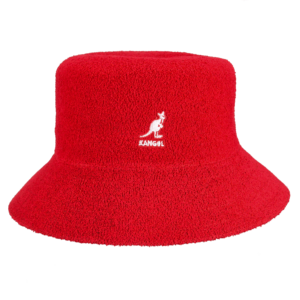 Yes Mr Cool J you heard that right – Although you don't 'think' you are heading back, this guy is indeed 'Goin back to Cali!'  While Mr Cool J would rather stay in New York I'm heading to Silicon Valley to partake in Tech Field Day 12 with a slew of great delegates and sponsors alike!  This will be my first time in the Valley – so I'm pretty pumped to say the least!  I'm excited to finally be in the heart of all of the companies and technologies that I've been using my whole life, and writing about here for the past 5 years or so!
TFD what?
So if you haven't heard of Tech Field Day then you have most certainly been missing out!  TFD is the brainchild of Stephen Foskett and his company Gestalt IT and is essentially a learning resource for the community.  Now I know, I know, there is already many many resources out there for us to find out about certain technologies or companies – we have white papers, books, blogs, videos, training, etc – but the problem is most of this stuff usually stems from strong marketing roots, and at times, can be a bit overwhelming trying to weed out the message from the technology!  TFD solves this by deep diving into the technology, and by placing a dozen or so tech minded folks in a room with a vendor it helps to keep the presentations and messages on point – it's about the technology, not the marketing!  You know when you are sitting through a webinar or a presentation and someone poses a question – and said question is responded to with a "I'll connect you with an SE or with someone afterwards to talk" – this kind of stuff doesn't really happen at TFD – most the time, vendors and companies presenting have the knowledge and the resources in the room to leave no question unanswered – that's what I like to think TFD is!
Anyways, so yeah, the Valley – so excited for this!!  Tech Field Day 12 has a number of great sponsors and vendors lined up to present at the event (you can see them above).  Some of these companies are giants (Dell EMC, Intel), some fairly new to the market (Rubrik, Cohesity), some are all the rage right now (Docker), and honestly some I've never dealt with or even really heard of (StorageOS, DriveScale, Igneous).  It's normally the latter that really impress me at these events!  So heads up, the time is near – TFD12 airs November 15th and 16th with two jam packed days!  To learn more about the event, certainly check out the official landing page!
As I have with the other TFD events I've participated in I'll try to consolidate all of my content surrounding the event on a single page, which you can find here!  A huge thanks to Gestalt IT for having me back!  I can't wait!  Oh, and sorry for the 90's hip hop references – it was as witty as I could get at the moment 🙂  Either way, I can almost hear those scratching records and that crazy jazz music which kicked of the song right now 🙂