Tag Archives:
Cloud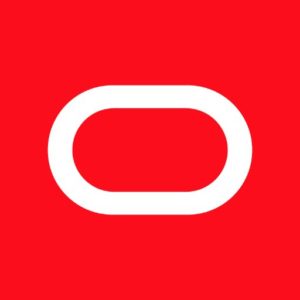 I have had the chance to work with Ravello quite  a lot in the last few years – participating in their initial vExpert access program testing out their beta of running nested ESXi – as well as getting a nifty deep dive into their HVX offering at a Tech Field Day a few years ago.  The tech is awesome – the people are great.
One thing I will admit though – when they were purchased by Oracle I was worried.
You see, sometimes when giant corporations such as Oracle swallow up a start-up such as Ravello we see some of the tech disappear – meaning, the bigger company takes the cut of meat they want off of the bone and tosses the rest into the garbage never to be seen again!
All that said this certainly was not the case with Oracle and Ravello – the vExpert access that they so graciously offered up, well it remained – and over the past couple weeks I got a sneak peek into what exactly Oracle and Ravello have been up to – and to be honest, it's only gotten better!
Ravello on Oracle Cloud Infrastructure
Ravello's HVX was a key component of us being able to forklift our VMware VMs as they are and place them into either the Amazon or Google Cloud computing environments – or, if we fancied we could simply turn on a flag inside Ravello and install ESXi directly in the cloud.   In the end, we had this sort of Hypervisor inception if you will – a KVM fork running HVX which in turn ran ESXi and then our VMs.  As you can imagine there were some performance bottlenecks in doing so – not to say that Ravello was slow by any means – to be honest, the performance really surprised me when I started working with it.    In order to properly execute the underlying instructions in the traditional Ravello environments they used something called binary translation.  This had to be used due to underlying hardware instruction sets which were not exposed to Ravello – therefore Ravello would essentially invent their own through software.  The binary translation, coupled with the "nestedness" of the solutions, and with some hard limits on number of CPUs/Memory per VM tended to place Ravello into the Testing/Lab/Pre-Production folder of workload types…
Well, today, that all changes – today we now have a couple other options when it comes to deploying our VMs inside of Ravello.  We now have regions which are tied to the Oracle Cloud Infrastructure (OCI).  OCI is basically Oracles cloud, however in the sake of Ravello and HVX we have a couple different flavours of platforms we can deploy on.  First, now that Ravello essentially owns the infrastructure HVX is running on we can use something called Hardware assisted Nested Virtualization – in short, the hardware underneath supports exposing those instruction sets directly up to the HVX hypervisor – thus improving speeds and performance with that.
But Ravello on OCI doesn't stop here either.  Today we also have a new flag that we can apply to our workloads within Ravello – The preferPhysicalHost parameter can now be set to true on a per-VM basis, and when doing so we essentially can run our workload directly on top of HVX, which in turn is running directly on bare metal.  Here we can execute our physical instruction set directly on bare metal hardware, without the need for any sort of software or hardware translations at all.  As shown below certainly the bare-metal option gives us the best performance out of the three options as there is now software or hardware translations happening whatsoever.

So what type of performance are we talking about?
As I mentioned earlier I really didn't have an issue with the Ravello performance before the Oracle acquisition – maybe I'm just a patient guy but I think I just didn't know what else could be done.  To get a bit of a baseline on performance I decided to execute the PassMark benchmark on the three different Ravello regions – and ended up with the following results
| | | |
| --- | --- | --- |
| Software based nested Virtualization (AWS/GCE) | Oracle Cloud Infrastructure Hardware Assisted nested virtualization | Oracle Cloud Infrastructure Bare Metal |
| | | |
As you can see we gain some great performance when moving into hardware assisted virtualization, however the jump from software based instruction sets to bare-metal is nearly double the PassMark benchmark score – a pretty valid increase!  Now I know sometimes these benchmarks mean very little but there has to be some truth to the increase in the numbers right?  Either way, the difference in performance is most certainly noticeable – to be honest, I started the bare metal test directly after the software based test – and it nearly finished first.
So with these new performance increases, and support to larger VMs consuming more resources I'm sure we will see Ravello on Oracle Cloud Infrastructure make a bigger push into the enterprise, looking to migrate some of those production workloads into the cloud.    I'm happy for Ravello and happy that Oracle has put forth the resources they have to make Ravello and HVX even better than it was.  It really is a solid service which provides some very unique and interesting opportunities as it applies to networking and cross cloud configurations.  You can find the official Ravello announcement here – or if looking for more community blogs give #RavelloOCI a search on Twitter!  Thanks for reading!

As of late I've been making it somewhat of a personal goal to try to learn more about cloud – AWS in particular.  I've been going through the training over at acloud.guru, messing around with the free tier in AWS, and toying with the possibility of writing my AWS Certified Solutions Architect Associate exam.  Now, one thing that I have learned over the past couple of months is that AWS is a beast – there is a lot of services provided – and gaining visibility into these services, from both a cost and performance aspect seems next to impossible.  Now this post isn't going to be focused around my struggles, but more so on how Turbonomic (formerly VMTurbo), more specifically the recently announced 5.9 version, can help organizations to bridge that visibility gap and achieve that ultimate goal of achieving maximum performance at a minimum cost.
Turbonomic 5.9 – Making Hybrid Cloud possible.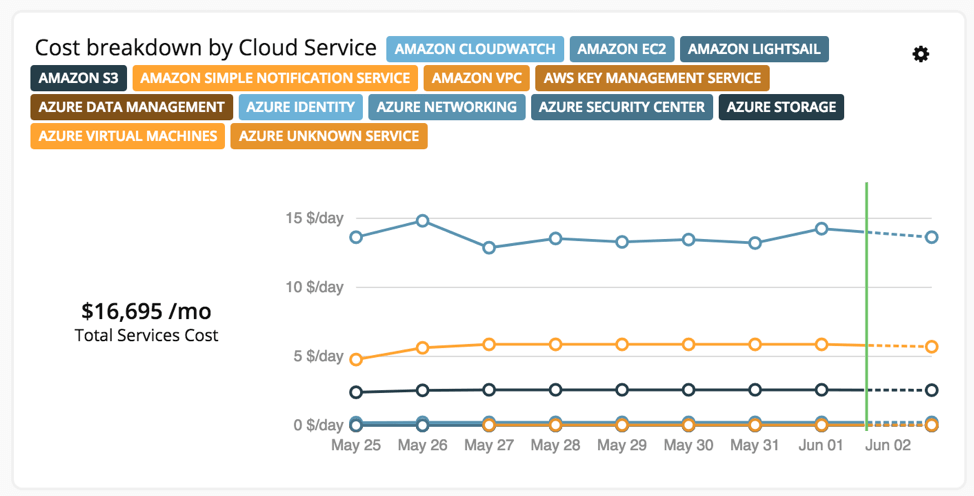 Although this is a minor release it certainly does come with some major enhancements to the product in terms of cloud integration.  Turbonomic has always done a great job at monitoring our on-premises environments – ensuring that VMs and services are right sized and running in the most cost efficient way, yet ensuring that performance and SLAs have been met.  Their supply-demand analytics engine is next to none when in it comes determining these placements, automatically resolving issues, and providing an instant ROI to organizations datacenters.  That said more and more organizations are now looking to move away from housing their own datacenters and investigating cloud enabled solutions, be it public, private, or a hybrid model – and, in a typical customer fashion – we really want to use the same tools and concepts that we are used to.  Turbonomic 5.9 seems to deliver on this expectation with the addition of a number of cloudy features to the product (summarized below)
Cloud Migration Planning – 5.9 gives us the ability to perform very in-depth cost analysis of moving our workloads to the public cloud.  IE. What would it cost me to move workload x to Amazon?  What would the costs be with migrating workload a and b to Azure?  What's the cost comparison of migrating workload x from this AWS region to this Azure region?  Getting cost estimates from Azure, AWS, and SoftLayer in regards to these questions is very beneficial when performing feasibility studies around cloud adoption and migration.
Workload Specific Costing – Once we have our workloads in the cloud, Turbonomic will now track and report cost metrics, in real-time back to the dashboard.
Cloud Budgeting – Imagine setting a defined budget for your cloud services and seeing just how that budget is being consumed across the different regions, tags, and workloads defined with in it.  Aside from seeing your real-time budget impacts, Turbonomic will also take into account past costs in order to project future cloud consumption costs based on your growth and performance needs.  Also, if you have some sort of discounted account or agreement with either of the cloud providers, Turbonomic uses your credentials – so they are getting YOUR actual costs – not industry averages!
Lower Cloud Costs – This is really what Turbonomic is about IMO – ensuring you a reaching maximum performance at the lowest cost – and now we see this in the cloud as well.  Think about gaining visibility into what it my cost to scale up to a larger instance, or how much you can save by scaling down.  Turbonomic can predict these costs as well as even automatically scale these instances down, or better yet, suspend them during times they aren't needed.
So yeah – all the benefits of the previous version of Turbonomic is now applicable to cloud – allowing organizations to get that "single pane of glass" cost viewing of both their on-premises workloads next to their AWS, Azure, or SoftLayer workloads as well!  Certainly these aren't the only enhancements that have been released with 5.9 – we are also blessed with some pretty hefty performance impacts to the analytics engine as well – think 9 minutes to analyze and report on 100,000 VMs – not too shabby.  Also, as highlighted during their TFD presentations recently – the HTML5 interface is currently running in "dual" mode – with the intention of having all functionality fully available by the end of 2017!  But to me, the meat and potatoes of this release revolve around cloud.  Turbonomic answers a lot of the costing questions that come with cloud – and from what they claim, can lower your cloud bill by an average of 30%!  That should enable for a very fast ROI for organizations!  If you want to read more about the new features as I haven't covered off all of them, definitely check out the Turbonomic "What's New" page!  Also Vladan Seget has a great round up on his blog as well as Dave Henry on his!  And hey – if you want to check it all out for yourself you can grab yourself a free 30 day full featured trial of Turbomonic here!
Today Veeam has announced the release of a new addition to their flagship Veeam Backup and Replication software.  This edition, labelled Veeam Backup Cloud Edition adds additional capability to automatically sync or copy your VMware or Hyper-V backups to the cloud.  And when they say cloud they really mean it.  This bad boy comes with support for 15 of the most popular cloud storage providers (Amazon, Glacier, Rackspace, Azure) making it very cost effective for customers to get some offsite disaster recovery type solutions in place without the need for a second site or even more infrastructure.
All or selected backups (and even other files you select) are compressed and deduped yet again, then sent to the cloud provider in a secure, encrypted fashion (up to 256 AES encryption).  Again, the support for the most popular cloud providers eliminate the need for you to learn complicated cloud APIs and just like every other Veeam product, this seems to be fairly easy and simple to setup, configure and use.  It provides the ability to schedule limits on your bandwidth used and provides some nifty reporting features as well to inform you that your backups have been successfully copied offsite.  Also included is a cost estimator to help you gauge just how much those monthly storage bills are going to be.  Have a look at the following video to see all of the new features in action…
And for those who can't take the time for the video, a few screenshots below 🙂
As per lisensing, current customers are able to purchase this as an additional product, on a per socket basis, just as they have purchased Backup and Replication.  New customers have the ability to bundle this with their purchase of Veeam Backup and Replication on a yearly subscription basis.  Buuuut, I'm know lisensing expert and do not work for Veeam so you should probably contact them for the details…