Tag Archives:
Docker

Recently I attended Tech Field Day 12 in San Jose and was lucky enough to sit down with Docker for a couple of hours.  Docker talked about a number of things including Containers as a Service, Security, Networking, Cloud and the recent integration points on Microsoft Server 2016.  Now I'm not going to pretend here – Docker, more specifically containers are something that I've heard of before (How could you not have?) but I've never really gone too deep into what they do, how they perform, or what use cases they fit well into.  I knew they had something to do with development – but that's as far as I've really went with them.  Listening to Docker and other delegates questions during the presentation got me thinking that I should really start learning some of this stuff. – and it's that thought right there which sent me down a rabbit hole for the last few days, reading countless blogs and articles, watching numerous videos and keynotes, and scratching my head more often than I would've liked too – in the end I'm left with the conclusion that there a lot of misconceptions in regards to containers, and I was falling right into mostly all of them…
VMware vs Docker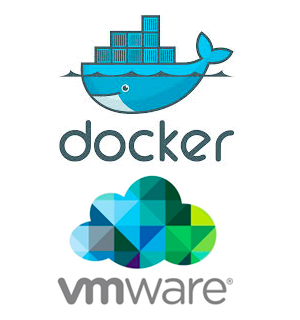 Here's the first misconception I was reading a lot about.  Quite a lot of chatter out there on the interwebs is happening about the downfall of the VM and the up-rise of the container.  And for some environments this may hold true, but, even according to Docker, these two technologies are not necessarily competitors.  You see, VM's by their nature encapsulate a complete running VM – all of the OS, applications, libraries, and data running is encapsulated into a VM, with hardware emulation and a BIOS.  A container on the other hand is application focused – being more an application delivery construct while sharing processes related to the Linux kernel and operating system its' running on.  Still confused?  Don't worry – so was(am) I.  There's an analogy that Docker uses quite often that might help; houses vs apartments.  Think of a VM as a house, complete with all the different living spaces and its self contained services such as heat, electricity, and plumbing.  On the flip-side, containers could be apartments – sure each one may be a little different but they share common services in the building – electricity and plumbing is shared and all comes from the same source.  So in essence there is room for both in the market, in fact, they really provide quite different platforms for running our applications – while Docker will focus in on stateless, scale able, non-persistent apps, mostly providing advantages around development and portability our VMs give us the "warm and fuzzy" feeling of having separate OS instances for our applications, with their front doors shut and locked.
Docker is just for developers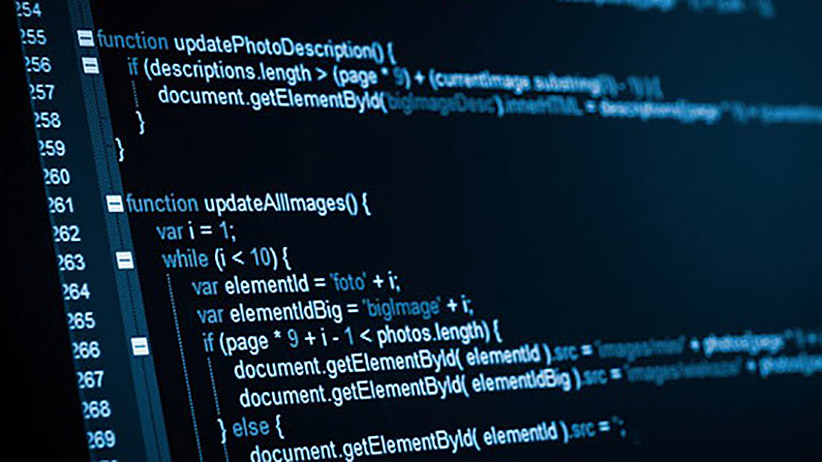 Another pretty big misconception if you ask me!  Sure, Docker is getting huge adoption in the developer space because of it's provided consistency – a developer can begin by by pulling down a Docker image and have the libraries and components setup on their laptop exactly how they want.  They then can share this image out to be forked by others, meaning we have a consistent environment no matter where the application is being developed.  When the time comes to move to test, or production, we are still running within that same, consistent environment – no more patch or library conflicts – A true developers nirvana!  But after reading so much about this I have come to the realization that Docker is not just a "Developer" thing, it's for all of us, even us crazy operation guys!  The shear nature of having a container limited to one service, or micro-services if you will, allow us as administrators to deploy applications in our data center in the same way – think a container for Apache, a container for MySQL, each it's own separate entity, each working together to provide a full application to our end users – and with the maturity and availability of images out there today take a guess who doesn't have to go through all of the headaches and processes of setting all of this stuff up – operations doesn't!  And spawning multiple instances of all of these is just one command line away!  It just feels right to me and just as we have seen the adoption of virtualization and the adoption of of companies shipping software bundled in virtual appliances I can see a day where we will soon see those same services packaged and shipped as containers.
But Docker is just for Linux nerds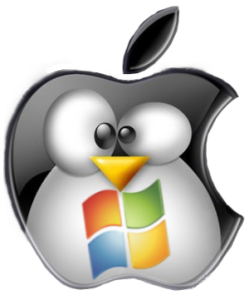 Not anymore…  Have yourself a copy of Windows 10 or Server 2016, yeah, simply install the feature called containers, grab the Docker engine and away you go!  Microsoft and Docker have made huge partnerships and as of right now you can even pull down some Microsoft applications right off of the "App Store" if you will.  Need yourself a SQL Server –docker run -d -p 1433:1433 -e sa_password=password -e ACCEPT_EULA=Y microsoft/mssql-server-windows-express – yeah, that's all – your done!  Still think Docker is just for developers???  Microsoft has been doing some really out of character things as of late – think bash on windows, open sourcing .Net, SQL Server on Linux – just super weird non-traditional Microsoft things – but in a good way!  Don't be surprised if we see Microsoft going all in with containers and Docker in the future!!!  Let the benefits of Continuous Integration and deployment be spread among all the nerds!!!
So I can deliver all my Windows apps through containers now!  Awesome!
Yes…but no!  Docker is not ThinApp/XenApp/App-V.  It doesn't capture changes and compile things into an executable to be ran off a desktop or deployed through group policy.  In fact it's just those server side applications that are supported in a Windows container.  We can't for instance try and run Internet Explorer 6 with a certain version of the java plugin, nor can we run Microsoft Word within a container.  The purpose of this is to provide a portable, scale-able, consistent environment to run our server side, non-GUI Windows applications – think SQL Server, IIS, .NET, etc…  Now I can't say where the technology will go in the future – a world in which we can all containerize desktop applications with Docker doesn't sound too far fetched to me :).
So with all that I think I have a little better handle on containers and Docker since my Tech Field Day adventures – and wanted to simply lay it out the way I see it in the event that someone else may be struggling with the mountains of content out there.  If you want to learn more and dig deeper certainly check out all of the TFD videos that Docker has.  Also, Stephen Foskett has a great keynote that he has done – "What's the deal with containers?" which I would certainly recommend you watch!  I'm still sort of discovering all of this but plan to really invest some time in the container world come next year – there is a lot of components that I want and need to understand a bit more such as persistent storage and networking – also, if I'm wrong or misinformed on any of this – do call me out 🙂 – that's how we all learn!  Thanks for reading!
Disclaimer: As a Tech Field Day 12 delegate all of my flight, travel, accommodations, eats, and drinks are paid for. However I did not receive any compensation nor am I required to write anything in regards to the event or the presenting companies. All that said, this is done at my own discretion.

Ah Docker – Probably the coolest logo of any tech company I know!  Certainly as of late that whale has been all the rage, well, more-so those containers sitting up on top of him.  We've seen the likes of Microsoft and VMware all declaring support for Docker – we have saw startups spawning around Docker supporting things such as management and persistent storage.  All of this says to me that containers and Docker are pretty much gearing up to go mainstream and start being utilized in a lot more enterprises around the world.  Docker is is the last company to present at Tech Field Day 12 – and in my opinion "last but not least" certainly applies to this situation.
So who's Docker?
So, in terms of who/what Docker is, well they are kind of one of the same – confused?  Docker is essentially a project, an open source project, where-as Docker Inc is the company that originally authored said project.  While the use of Docker containers is most certainly free, Docker the company sells services and solutions around them…
Disclaimer: As a Tech Field Day 12 delegate all of my flight, travel, accommodations, eats, and drinks are paid for. However I did not receive any compensation nor am I required to write anything in regards to the event or the presenting companies. All that said, this is done at my own discretion.
So what does Docker offer?
First up is support – open source software is great and all, but for adoption in the enterprise you certainly need to have someone whom you can call upon when things go awry – companies like RedHat and Canonical certainly know this space well.  Software's free, support is extra – and that's one element that Docker the company comes into play offering support on case by case basis, as well as premium subscriptions around the container world.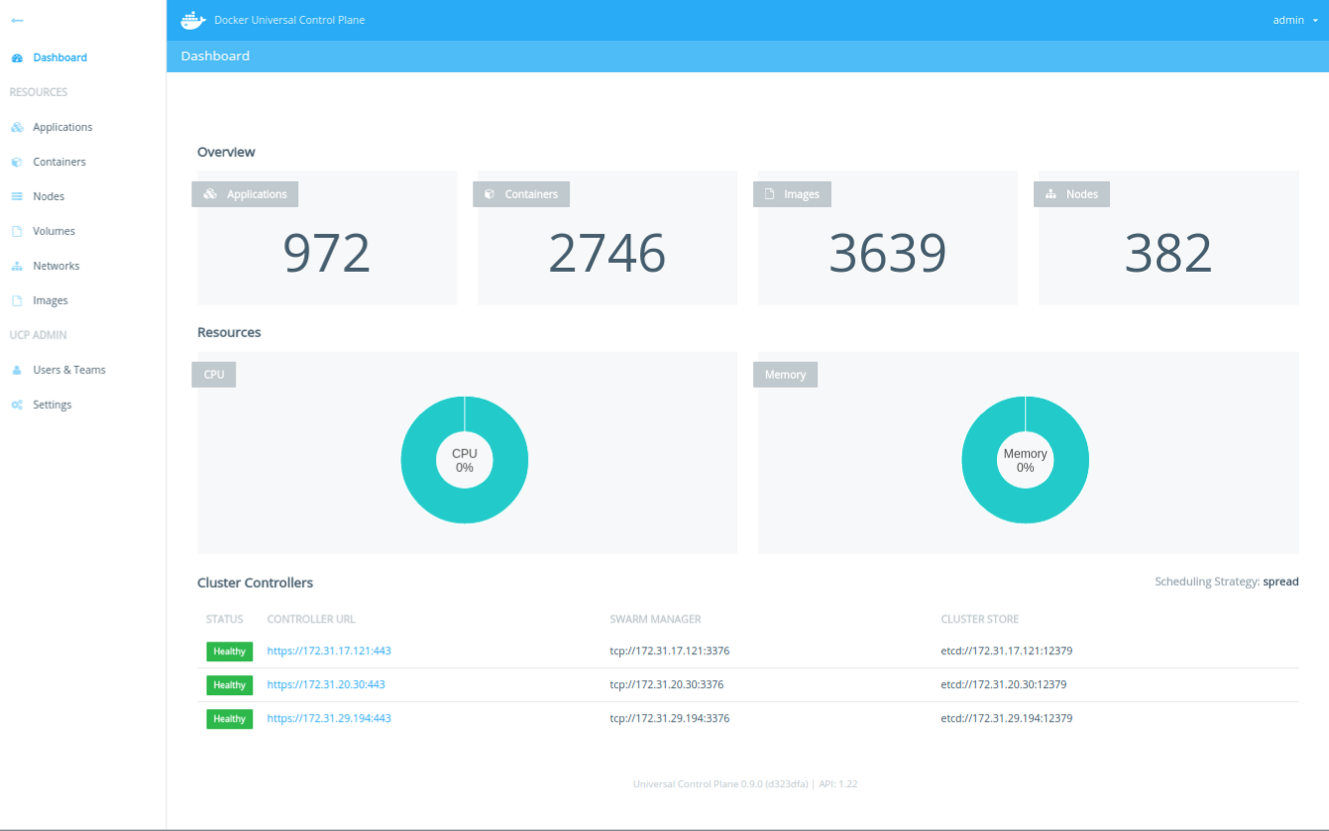 Next, is Docker Datacenter – In it's basic Docker Datacenter is a service which allows customers to get the same agility, efficiency and portability of containers, but bringing security, policy and controls into the mix.  All things that again, enterprises prefer when going "all-in" to a product.  It can be deployed both on-premises or in a virtual private cloud type deployment hosted by Docker.
To be totally honest I've read a lot about containers but haven't actually been involved in any "production" deployments as I've been striving to find use-cases around them.  I can see this changing in the future – with VMware moving into the space, making it easier and easier to deploy containers alongside your virtual machines it's only a matter of time before containers really hit mainstream.  I'm excited to see what Docker has to talk about during Tech Field Day 12.  If you want to follow along the whole event will be live-streamed.  I'll hopefully have the stream going, as well as all my other Field Day content on my page here – and for more information and everything Tech Field Day 12head over to the official page here.  Thanks for reading!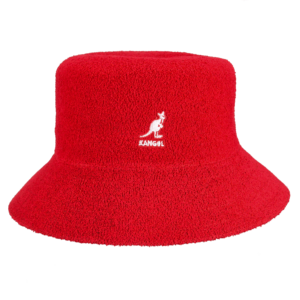 Yes Mr Cool J you heard that right – Although you don't 'think' you are heading back, this guy is indeed 'Goin back to Cali!'  While Mr Cool J would rather stay in New York I'm heading to Silicon Valley to partake in Tech Field Day 12 with a slew of great delegates and sponsors alike!  This will be my first time in the Valley – so I'm pretty pumped to say the least!  I'm excited to finally be in the heart of all of the companies and technologies that I've been using my whole life, and writing about here for the past 5 years or so!
TFD what?
So if you haven't heard of Tech Field Day then you have most certainly been missing out!  TFD is the brainchild of Stephen Foskett and his company Gestalt IT and is essentially a learning resource for the community.  Now I know, I know, there is already many many resources out there for us to find out about certain technologies or companies – we have white papers, books, blogs, videos, training, etc – but the problem is most of this stuff usually stems from strong marketing roots, and at times, can be a bit overwhelming trying to weed out the message from the technology!  TFD solves this by deep diving into the technology, and by placing a dozen or so tech minded folks in a room with a vendor it helps to keep the presentations and messages on point – it's about the technology, not the marketing!  You know when you are sitting through a webinar or a presentation and someone poses a question – and said question is responded to with a "I'll connect you with an SE or with someone afterwards to talk" – this kind of stuff doesn't really happen at TFD – most the time, vendors and companies presenting have the knowledge and the resources in the room to leave no question unanswered – that's what I like to think TFD is!
Anyways, so yeah, the Valley – so excited for this!!  Tech Field Day 12 has a number of great sponsors and vendors lined up to present at the event (you can see them above).  Some of these companies are giants (Dell EMC, Intel), some fairly new to the market (Rubrik, Cohesity), some are all the rage right now (Docker), and honestly some I've never dealt with or even really heard of (StorageOS, DriveScale, Igneous).  It's normally the latter that really impress me at these events!  So heads up, the time is near – TFD12 airs November 15th and 16th with two jam packed days!  To learn more about the event, certainly check out the official landing page!
As I have with the other TFD events I've participated in I'll try to consolidate all of my content surrounding the event on a single page, which you can find here!  A huge thanks to Gestalt IT for having me back!  I can't wait!  Oh, and sorry for the 90's hip hop references – it was as witty as I could get at the moment 🙂  Either way, I can almost hear those scratching records and that crazy jazz music which kicked of the song right now 🙂