Tag Archives:
Blogging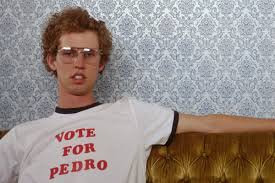 Just a reminder that today is the last day that you are able to vote for your favorite virtualization blogs!  Now I'm not saying get over there and vote for me, but, well, yes I am!  Actually no, try and place your vote based on the suggestions that Mr. Eric Siebert has given below.  There are now over 200 blogs on the voters ballot – craziness, that's a lot of information being shared, so go have a look and be sure to get your picks in.  You can follow the link here to see Eric's post on the voting process, and as well, while you are there be sure to check out Eric's blog, in particular his vLaunchpad – a complete listing of all the blogs out there..  Awesome stuff!  I know that this takes a ton of work to put together, categorize blogs, tally votes, find RSS feeds and whatnot so hats off to Eric.
As promised here is the criteria in which to base your votes on!
Longevity – Anyone can start a blog but it requires dedication, time & effort to keep it going. Some bloggers start a blog only to have it fall to the wayside several months later. Things always come up in life but the good bloggers keep going regardless of what is happening in their life.
Length – It's easy to make a quick blog post without much content, nothing wrong with this as long as you have good content in the post that people will enjoy. But some bloggers post pretty long detailed posts which takes a lot of time and effort to produce. The tip of the hat goes to these guys that burn the midnight oil trying to get you some great detailed information.
Frequency – Some bloggers post several times a week which provides readers with lots of content. This requires a lot of effort as bloggers have to come up with more content ideas to write about. Frequency ties into length, some do high frequency/low length, some do low frequency/high length, some do both. They're all good and require a lot of time and effort on the bloggers part.
Quality – It all comes down to whats in the blog post regardless of how often or how long the blog posts are. After reading a blog post if you come away with learning something that you did not previously know and it benefits you in some way then you know you are reading a quality post. Good quality is usually the result of original content, its easy to re-hash something previously published elsewhere, the good bloggers come up with unique content or put their own unique spin on popular topics.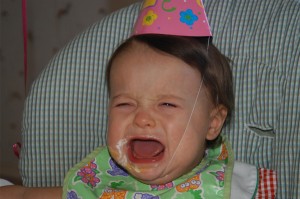 As you've probably already guessed from the name of this post mwpreston dot net is finally in the books as being one year old. Honestly this is a fairly big accomplishment for me. It's been a long ride since those first few blog posts (Hey, Who's the new guy? and VMworld 2011 and the community that surrounds it)  Before starting this blog I have tried on numerous occasions to start others, all sort of falling by the wayside and ending up with me just giving up! So what was my key to obtaining success with this one? I'm not really sure, I think just sticking with it and comitting the time to try to get at the very least one post a week out there. Finally I started to get some readers, then the sponsors came and its been a great ride since then!
So what has the first year entailed for this blog? Well, for starters I've had some great sponsors (Veeam, PHD Virtual, AppAssure, Starwind and BitRefinery) come on board. This definitely helps cover costs of hosting and gear that it takes to produce the content. I'm very grateful to have them on the site! Secondly this blog played a pivotal role in my reciving the vExpert designation for 2012. I can't tell you how much that award means to me. To be recognized by the company who's technology you have so much passion for is amazing and humbling. And lastly (but most certainly definetly not even close to least) this blog has given myself the avenue to share back any knowledge I can with the community that I love and have learned so much from! A community that has brought me from your standard sysadmin, to a VCP, to a VMworld attendee to a vExpert! Its truly awesome to be able to share, engage, and participate within this group!
And to close out this wonderful birthday I have a few tidbits of stats to share…
There have been 91 posts over the last year along with another 48 pages covering the complete VCP5 study guide and practice tests (VCAPs coming, I promise :))
During the first 30 days of its life this blog received 300 hits, during the last 30 days, 16000+
Overall for the year mwpreston has received just shy of 100,000 pageviews serving just shy of 50,000 unique visitors.
The OMG mwpreston.net VCP 5 Exam Blueprint Study Guide Dissection has recieved 3500+ downloads!  WOW!
mwpreston dot net placed 125th out of 187 on the vSphere-Land Top Virtualization blogs – also got the 13th best new blog.
For the most part the top posts have been the VCP5 page, study guide and practice exams. Aside from those the next top 5 posts have been…
That's really all I have for now. Although some of the numbers are low I've very proud of the success I've had thus far and very grateful for my readers and their comments they have left.  Thank you all so much for reading and Ill do my best to continue to blog as much and as often as I can.