Tag Archives:
AWS

As of late I've been making it somewhat of a personal goal to try to learn more about cloud – AWS in particular.  I've been going through the training over at acloud.guru, messing around with the free tier in AWS, and toying with the possibility of writing my AWS Certified Solutions Architect Associate exam.  Now, one thing that I have learned over the past couple of months is that AWS is a beast – there is a lot of services provided – and gaining visibility into these services, from both a cost and performance aspect seems next to impossible.  Now this post isn't going to be focused around my struggles, but more so on how Turbonomic (formerly VMTurbo), more specifically the recently announced 5.9 version, can help organizations to bridge that visibility gap and achieve that ultimate goal of achieving maximum performance at a minimum cost.
Turbonomic 5.9 – Making Hybrid Cloud possible.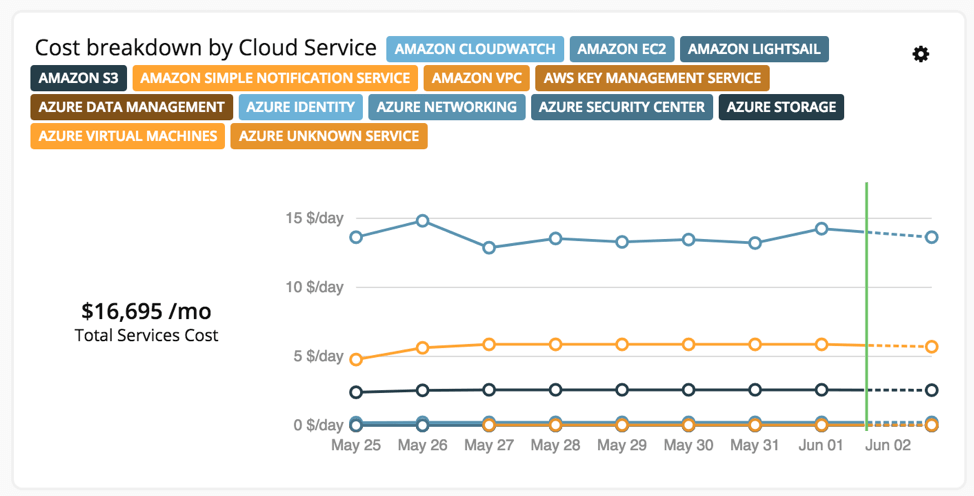 Although this is a minor release it certainly does come with some major enhancements to the product in terms of cloud integration.  Turbonomic has always done a great job at monitoring our on-premises environments – ensuring that VMs and services are right sized and running in the most cost efficient way, yet ensuring that performance and SLAs have been met.  Their supply-demand analytics engine is next to none when in it comes determining these placements, automatically resolving issues, and providing an instant ROI to organizations datacenters.  That said more and more organizations are now looking to move away from housing their own datacenters and investigating cloud enabled solutions, be it public, private, or a hybrid model – and, in a typical customer fashion – we really want to use the same tools and concepts that we are used to.  Turbonomic 5.9 seems to deliver on this expectation with the addition of a number of cloudy features to the product (summarized below)
Cloud Migration Planning – 5.9 gives us the ability to perform very in-depth cost analysis of moving our workloads to the public cloud.  IE. What would it cost me to move workload x to Amazon?  What would the costs be with migrating workload a and b to Azure?  What's the cost comparison of migrating workload x from this AWS region to this Azure region?  Getting cost estimates from Azure, AWS, and SoftLayer in regards to these questions is very beneficial when performing feasibility studies around cloud adoption and migration.
Workload Specific Costing – Once we have our workloads in the cloud, Turbonomic will now track and report cost metrics, in real-time back to the dashboard.
Cloud Budgeting – Imagine setting a defined budget for your cloud services and seeing just how that budget is being consumed across the different regions, tags, and workloads defined with in it.  Aside from seeing your real-time budget impacts, Turbonomic will also take into account past costs in order to project future cloud consumption costs based on your growth and performance needs.  Also, if you have some sort of discounted account or agreement with either of the cloud providers, Turbonomic uses your credentials – so they are getting YOUR actual costs – not industry averages!
Lower Cloud Costs – This is really what Turbonomic is about IMO – ensuring you a reaching maximum performance at the lowest cost – and now we see this in the cloud as well.  Think about gaining visibility into what it my cost to scale up to a larger instance, or how much you can save by scaling down.  Turbonomic can predict these costs as well as even automatically scale these instances down, or better yet, suspend them during times they aren't needed.
So yeah – all the benefits of the previous version of Turbonomic is now applicable to cloud – allowing organizations to get that "single pane of glass" cost viewing of both their on-premises workloads next to their AWS, Azure, or SoftLayer workloads as well!  Certainly these aren't the only enhancements that have been released with 5.9 – we are also blessed with some pretty hefty performance impacts to the analytics engine as well – think 9 minutes to analyze and report on 100,000 VMs – not too shabby.  Also, as highlighted during their TFD presentations recently – the HTML5 interface is currently running in "dual" mode – with the intention of having all functionality fully available by the end of 2017!  But to me, the meat and potatoes of this release revolve around cloud.  Turbonomic answers a lot of the costing questions that come with cloud – and from what they claim, can lower your cloud bill by an average of 30%!  That should enable for a very fast ROI for organizations!  If you want to read more about the new features as I haven't covered off all of them, definitely check out the Turbonomic "What's New" page!  Also Vladan Seget has a great round up on his blog as well as Dave Henry on his!  And hey – if you want to check it all out for yourself you can grab yourself a free 30 day full featured trial of Turbomonic here!
Would it kill you not to be so funny all the time? That's all I'm askin'. This woman thinks I'm very funny and now you're gonna be funny, so what am I gonna be? I'm gonna be a short bald guy with glasses who suddenly doesn't seem so funny. – George Costanza
VMworld is over – vSphere 6.5 is near

With VMworld EMEA sweeping up the remains of the solutions exchange the dawn of vSphere 6.5 is here!  And with that comes a multitude – and I mean a crap load of multitudes of blogs talking about all of their favourite features of the release to come!  With that said I can't possible link to all of them that I have read – but what I will link to is to the linkmaster himself Eric Siebert!  He's got a great roundup post here of all of the features within vSphere 6.5.  Now this post doesn't have links, just quickly lists the features – but if you want to go deeper on a certain feature be sure to check out his 'vSphere 6.5 Link-O-Rama' page as well!
Renting vSphere on AWS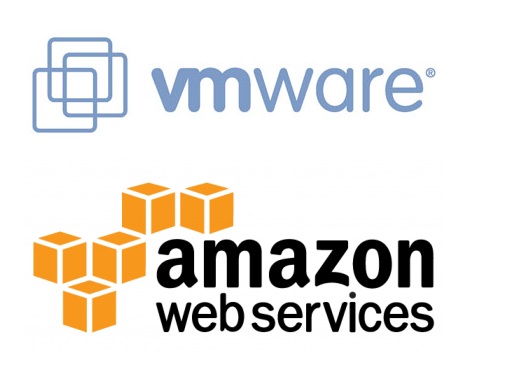 VMware and AWS announced a partnership – one which would allow vSphere to run on the Amazon cloud!  What this means for customers is that they will get the familiarity of vSphere and all it has to offer, but on a cloud-like scale, running on bare-metal within Amazon's datacenters.  What's in it for VMware – well, they get that global cloud they have been looking for, without having to actually build the datacenters behind it!  And Amazon – well, who knows where they will take it but I can't see them complaining too much about being able to pitch certain services and products to those who chose to run VMware on AWS!  Anyways, Frank Denneman has a great article here taking a deeper look into everything – as well, a little bit of a preview on how the new service enables one pretty cool new feature – Elastic DRS.
Alastair teaches us to read!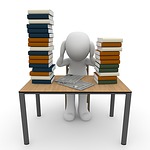 Although this post is a couple months old I'm just getting around to sharing it now!  I wanted to be sure as I'm always interested in how everyone in this community stays current with so much going on all the time!  The amount of content getting created for and by the tech community is huge, and keeping track of it all is certainly becoming a skill!  I read a lot, a lot of blogs so any way of figuring out ways to streamline my content consumption always sparks my interest!  Alastair has already taken us through is process of creating content, but with this post he takes us through his process of consuming content!  This is a great post with excellent tips on how to stay current!
More than simply writing a file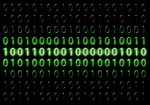 There's a guest blog post on Michael White's blog written by Michael Cade outlining the various backup methods used within Veeam Backup & Replication and how each one of them affects the capacity and performance on your backup repositories.   If you are using VBR and you haven't had an in-depth look at these backup methods I would suggest starting with this post – it does a great job at outlining just how each backup method works, what is actually contained within each VBR backup file type.  It's not just simply copying data here 🙂
#VDM30in30 30 posts, 30 days!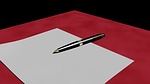 Think you have what it takes to pump out 30 posts in 30 days – I can say that I certainly thought I did at one point in time, but quickly realized after just a few days that I most certainly did not!  But hey, kudos for trying right – and even though I have a lot going on this November I will most likely try again!  Don't have a clue what I'm talking about – well, the folks from the Virtual Design Master competition are once again challenging the blogging community to crank out 30 posts in 30 days throughout the month of November!  Have a look at Eric Wright's blog for a great description of what this is like!  Now I know some people may think that the quality of posts may not be there, or that the content won't be relevant, but honestly, my blogging isn't about perfecting every single thing I do (I'm sure that's apparent).  It's about sharing things I do, problems I run into, opinions I have – sometimes it may be relevant, sometimes it won't – sometimes you may agree, sometimes you won't – sometimes you may just not even understand why a post ends up on this blog!   To me writing is about passion, and whether that passion be virtualization, technology, canadian folk music, maple syrup, hunting, whatever, it doesn't matter!   The point here is that when I write, I think –  and when I think I learn – and nobody can argue that learning is invaluable!  So heads up, you might see some odd posts here come this November!