Monthly Archives:
February 2016
I'm happy to announce that Altaro is now a sponsor of this site and as I normally do with new sponsors I always like to give a little introductory post containing background on the company and the products they provide.  Altaro was founded in 2009 and have been making a stand in the VM backup space ever since.  Altaro's early focus was within the Microsoft space, providing backup and restore operations on the Hyper-V platform with their product Altaro Hyper-V Backup.  Everything changed in September of 2015 when their product was renamed to Altaro VM Backup and support for VMware vSphere was added into the solution.
I had a chance to check out early builds of the VMware vSphere support within Altaro VM Backup as a member of their beta.  Timing and business prevented me from ever blogging about the product but going back through my rough notes and searching deep within my (limited)  memory I can say there are a few things that really stood out for me…
Installation
Installation of Altaro VM Backup was a breeze!  I utilized the free 1000 CPU hours that we get as vExperts from Ravello Systems to set this up – basically all that is needed is a few clicks and Windows machine to install the software.  It's your basic Next Next done type of wizard driven install.    It should be noted that once everything is fully setup and configured, the Altaro Management Console can be installed on a remote machine as well, connecting to your main server over the network – meaning there is no need to RDP into the Altaro VM Backup console all the time – a simply connection from your laptop would suffice.
Configuration
As far as configuration of Altaro VM Backup it can't get much easier than this!   Altaro's configuration can be applied to two basic questions that we ask ourselves when we are considering backup; What are we going to backup?  Where are we going to put it?  The first question is answered by simply pointing Altaro to your vCenter server (or individual ESXi/Hyper-V hosts) and providing credentials – from there Altaro will connect to the vSphere API's and bring back and inventory of your environment.  The second question, Where to put it?, is just a matter of selecting your backup storage.  This can be either a network location (via UNC path) or a physical drive attached to the Altaro Management Console.  additionally Altaro VM Backup provides customers with a means to ship copies of your backups offsite as well.  This can be done either by rotating external USB drives, Network Paths (UNC) or to another instance of an Altaro server running at the secondary location.
Backup and whatnot…
Once you have some source VMs and target storage setup Altaro acts as you would expect, allowing you to set up scheduled backup jobs to run every hour/night/week, etc – or take one-off backups as well.  One nice feature was the ability to simply just drag and drop a VM onto your storage and have it create the job for you automagically!    There are a few other bullet points below that really helped sell Altaro to me
VSS support- meaning we can fully quiesce virtual machines to ensure consistent backups
Item Level restore support – meaning we can restore individual emails from Exchange, individual files from VMs, etc.
Full support for Microsoft Cluster Shared Volumes
Compression and Encryption
Ability to back up VMs to multiple locations
Individualized retention policies applied on a Per-VM basis.
Sandbox Restores – allowing you to test for backup integrity and restoreability of your backup files.
With all of these features packed into their first release supporting vSphere I can only hope to see more from Altaro!  Let me reiterate though, the main selling point of the software for me was not a certain feature or support for any platform – it's the UI!  A clean, crisp, easy to use user interface should be of highly importance for any product which hits the market – a poorly designed on can make or break a customers reaction to your product!  Altaro has done a great job with theirs – their drag and drop functionality is awesome, and everything is easy to find – a very intuitive design!   See for yourself below!  Not to mention that I went from install to backup in less than 10 minutes, without the need to use any documentation!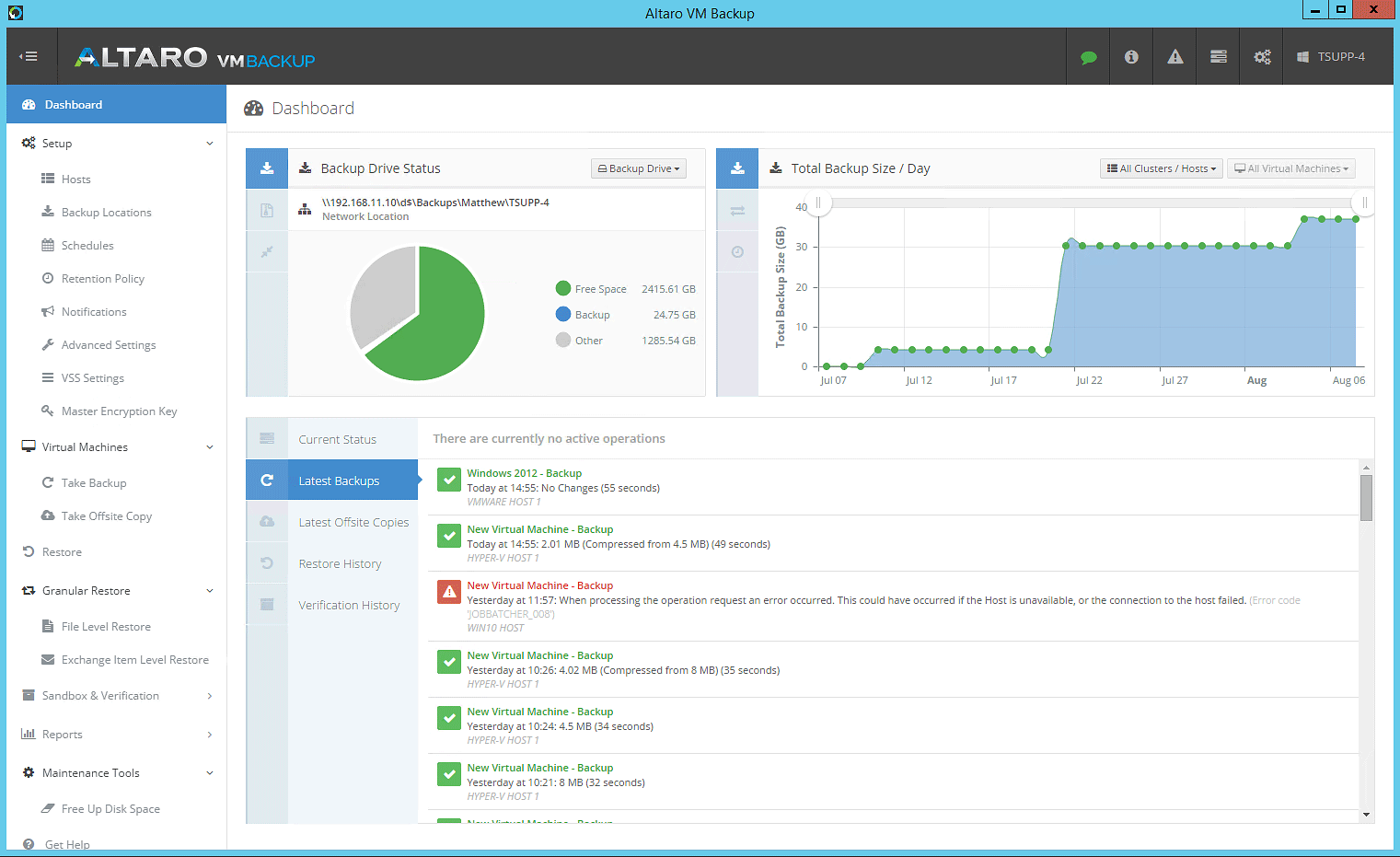 So with all that Welcome to Altaro to the mwpreston.net family and you should expect to see me go into this software a bit deeper in the future – In the meantime if you want to try out Altaro for yourself you can do so for free – you can go either the 30 day trial route or simply use the product for free for 2 VMs FOREVER!   Needless to say if you are in the market for some backup don't forget about Altaro!

Consider this post what you will – call it self promotion, a plea to get more registrations, an advertisement for the VMUG – it really doesn't matter.  The truth is I'm just excited about the Toronto VMUG UserCon coming up on Feb 25th and wanted to spread the word about what we have put together on the agenda for the day.  Last years UserCon was a good one – everything went off without a hitch and honestly it will be hard one to top but I think we've done a pretty good job…  With that said, before you even read on I'd suggest you register below – then come back!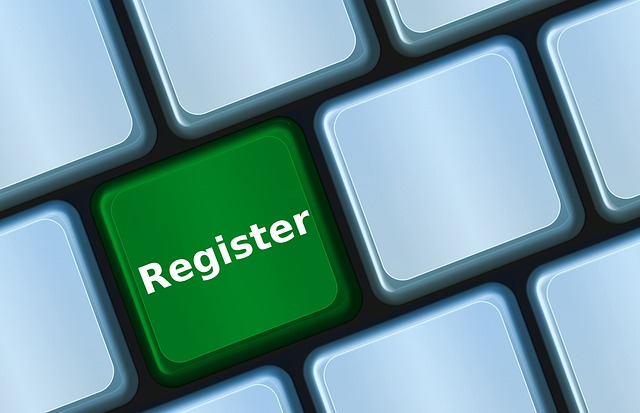 First up let's start with the keynote!  We are super pumped this year to bring you Nick Marshall (blog / twitter) from VMware to deliver our morning keynote – from what I can gather Nick will be talking about IT careers and how to develop and elevate your own IT profession.  Judging by past conversations at VMUG events with attendees, and listening to where a lot of the "hallway" conversations end up I think this subject will be a GREAT fit with our Toronto VMUG attendees and I for one am very excited to hear what Nick has to say.   Although Nick works at VMware he's done a lot of community driven work in his own time, including authoring both the Mastering VMware vSphere 5.5 and Mastering VMware vSphere 6.0 books, along with blogging, helping out with the vBrownBag podcast and playing a big role in AutoLab!  We are pretty lucky to be able to lure him away from Palo Alto and into the -20C temps currently whistling around Toronto!
Last year we had somewhat of an impromptu VCDX panel at the end of the day – although we had some people who had already left there was great discussions around pretty much every "v" topic you can think of!  This year we decided to repeat this, and at the same time move it to a more structured time – so our lunchtime keynote will consist of 4 very, very bright minds!  Tim Antonowitz (VCDX #112), James Wirth (VCDX #83), Joe Silvagi (VCDX #175), and Eiad Al-Aqqad (VCDX #89) will be on hand just after the lunch hour to talk about pretty much anything we want.  And looking at their bios I really can stress the word anything – between the four of them they have a ton of experience in hyperconvergence, storage, performance optimization, SDDC, automation, NSX, Cloud, professional development… – it just goes on and on – be sure to jot your design questions down and don't miss this!
Our Demo Zone will be in full effect again this year with Daemon Behr (twitter) doing a customer presentation in regards to risk and design!  I always love seeing the community members present and try to encourage as many to do so as we can.  Big thanks to Daemon for stepping up and doing so…
As always we also have a slew of sponsors, vendors, and partners with some awesome content lined up for you as well.  A big thanks to those people because without them we wouldn't be able to bring you things like toques and stickers!  This year we have presentations lined up from the likes of Brocade, Veeam, EMC, VMTurbo, Cohesity, Dell, Trend Micro, VCE, Zerto, Nutanix, Tintri, Simplivity, Vertias, and Riverbed – I'm sure you can pick a few names out of that list you recognize!  Also, we have VMware slotted for 8 sessions as well – and with the recent announcements you can bet there will be some great content to talk about.
Wait did you say toques?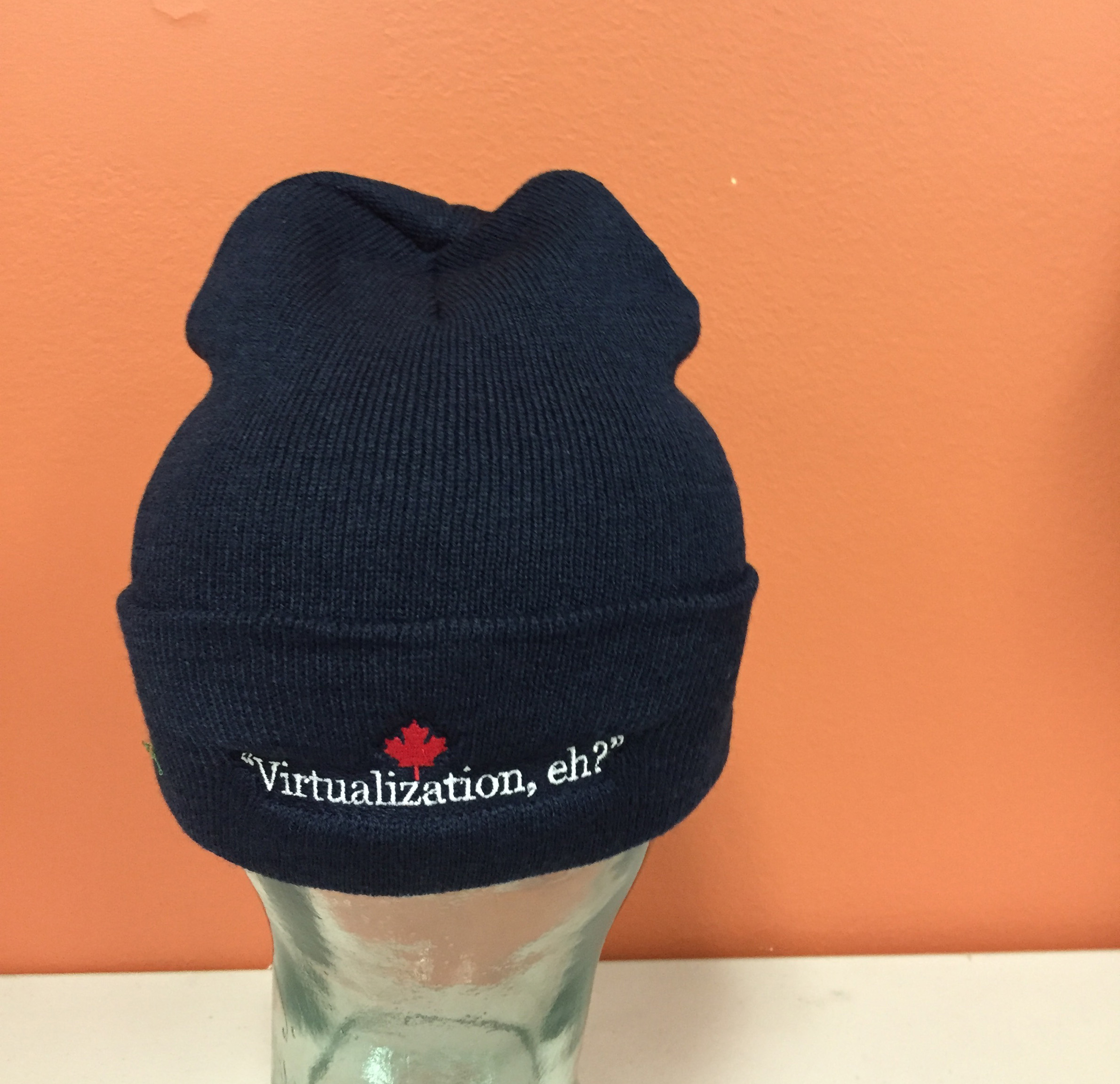 The "Virtualization eh" toques will be back again this year so be on the lookout to nab yourself one of those – we will also have a drawing where one lucky attendee will take home a homelab as well as many giftcards, stickers, etc – you know, the usual swag!
So with all that said I hope to see you at the end of the month in Toronto!  As always you can keep up to date with the happenings of the Toronto VMUG by following the @TorontoVMUG account on Twitter and joining in with the #TOVMUG hashtag!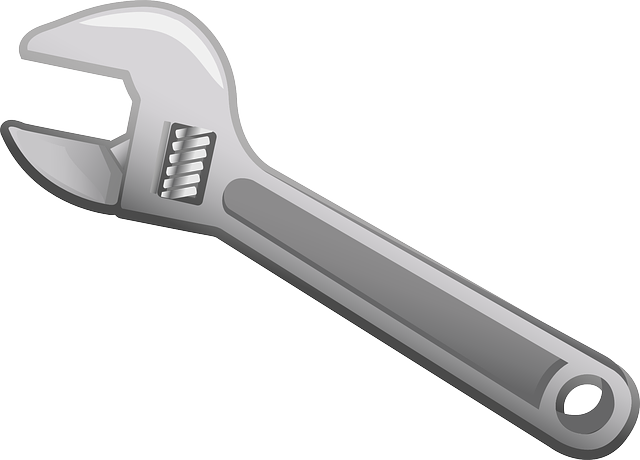 Sticking to my rule of "If it happens more than once I'm blogging about it" I'm bringing you this quick post around an issue I've seen a few times in a certain environment.  Although this is solved by only a few esxcli commands I always find it easier for me to remember (and find) if I post it here… 🙂
Anyways, as it is I have a couple of NFS datastores that sometimes "act up" a bit in terms of their connections.  For the most part they are fine and dandy – however every now and then they show up within the vSphere client as "inactive" and ghosted.  After checking the network (I always try and pin things on the network) it appears that all the connections are fine – Host communicates with storage, storage with host – the same datastores are even functioning fine on other hosts.  Logically my next step is to remount them on the host in question but when trying to unmount and/or remount them through the vSphere client I usually end up with a "Filesystem busy" error.
Thankfully it doesn't take a lot to fix this issue, but could certainly become tedious if you have many NFS datastores which you need to perform these commands on…
First up, list the NFS datastores you have mounted on the host with the following
esxcli storage nfs list
You should see that the 'inactive' datastores are indeed showing up with false under the accessible column.  Make note of the Volume Name, Share Name and Host as we will need this information for the next couple of commands….
Before we can add our datastore back we need to first get rid of it.  The following command takes care of that…
esxcli storage nfs remove -v DATASTORE_NAME
Depending on whether or not you have any VMs registered on the datastore and host you may get an error, you may not – I've found it varies 🙂  Anyways, lastly we simply need to mount the datastore back to our host using the following command…  Be sure to use the exact same values you gathered from the 'nfs list' command.
esxcli storage nfs add -H HOST -s ShareName/MountPoint -v DATASTORE_NAME
There you go!  You should now have a happy healthy baby NFS datastore back into your storage pool.  On a side note I'd love to see some sort of esxcli storage nfs remount -v DATASTORE_NAME command go into the command line in order to skip some of these steps – but, hey, for now I'll just use three commands.