Monthly Archives:
October 2016
Would it kill you not to be so funny all the time? That's all I'm askin'. This woman thinks I'm very funny and now you're gonna be funny, so what am I gonna be? I'm gonna be a short bald guy with glasses who suddenly doesn't seem so funny. – George Costanza
VMworld is over – vSphere 6.5 is near

With VMworld EMEA sweeping up the remains of the solutions exchange the dawn of vSphere 6.5 is here!  And with that comes a multitude – and I mean a crap load of multitudes of blogs talking about all of their favourite features of the release to come!  With that said I can't possible link to all of them that I have read – but what I will link to is to the linkmaster himself Eric Siebert!  He's got a great roundup post here of all of the features within vSphere 6.5.  Now this post doesn't have links, just quickly lists the features – but if you want to go deeper on a certain feature be sure to check out his 'vSphere 6.5 Link-O-Rama' page as well!
Renting vSphere on AWS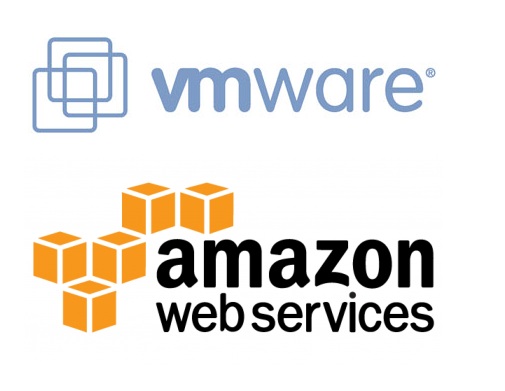 VMware and AWS announced a partnership – one which would allow vSphere to run on the Amazon cloud!  What this means for customers is that they will get the familiarity of vSphere and all it has to offer, but on a cloud-like scale, running on bare-metal within Amazon's datacenters.  What's in it for VMware – well, they get that global cloud they have been looking for, without having to actually build the datacenters behind it!  And Amazon – well, who knows where they will take it but I can't see them complaining too much about being able to pitch certain services and products to those who chose to run VMware on AWS!  Anyways, Frank Denneman has a great article here taking a deeper look into everything – as well, a little bit of a preview on how the new service enables one pretty cool new feature – Elastic DRS.
Alastair teaches us to read!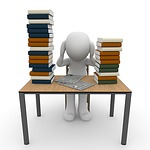 Although this post is a couple months old I'm just getting around to sharing it now!  I wanted to be sure as I'm always interested in how everyone in this community stays current with so much going on all the time!  The amount of content getting created for and by the tech community is huge, and keeping track of it all is certainly becoming a skill!  I read a lot, a lot of blogs so any way of figuring out ways to streamline my content consumption always sparks my interest!  Alastair has already taken us through is process of creating content, but with this post he takes us through his process of consuming content!  This is a great post with excellent tips on how to stay current!
More than simply writing a file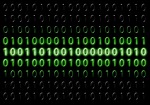 There's a guest blog post on Michael White's blog written by Michael Cade outlining the various backup methods used within Veeam Backup & Replication and how each one of them affects the capacity and performance on your backup repositories.   If you are using VBR and you haven't had an in-depth look at these backup methods I would suggest starting with this post – it does a great job at outlining just how each backup method works, what is actually contained within each VBR backup file type.  It's not just simply copying data here 🙂
#VDM30in30 30 posts, 30 days!
Think you have what it takes to pump out 30 posts in 30 days – I can say that I certainly thought I did at one point in time, but quickly realized after just a few days that I most certainly did not!  But hey, kudos for trying right – and even though I have a lot going on this November I will most likely try again!  Don't have a clue what I'm talking about – well, the folks from the Virtual Design Master competition are once again challenging the blogging community to crank out 30 posts in 30 days throughout the month of November!  Have a look at Eric Wright's blog for a great description of what this is like!  Now I know some people may think that the quality of posts may not be there, or that the content won't be relevant, but honestly, my blogging isn't about perfecting every single thing I do (I'm sure that's apparent).  It's about sharing things I do, problems I run into, opinions I have – sometimes it may be relevant, sometimes it won't – sometimes you may agree, sometimes you won't – sometimes you may just not even understand why a post ends up on this blog!   To me writing is about passion, and whether that passion be virtualization, technology, canadian folk music, maple syrup, hunting, whatever, it doesn't matter!   The point here is that when I write, I think –  and when I think I learn – and nobody can argue that learning is invaluable!  So heads up, you might see some odd posts here come this November!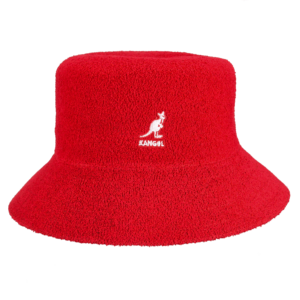 Yes Mr Cool J you heard that right – Although you don't 'think' you are heading back, this guy is indeed 'Goin back to Cali!'  While Mr Cool J would rather stay in New York I'm heading to Silicon Valley to partake in Tech Field Day 12 with a slew of great delegates and sponsors alike!  This will be my first time in the Valley – so I'm pretty pumped to say the least!  I'm excited to finally be in the heart of all of the companies and technologies that I've been using my whole life, and writing about here for the past 5 years or so!
TFD what?
So if you haven't heard of Tech Field Day then you have most certainly been missing out!  TFD is the brainchild of Stephen Foskett and his company Gestalt IT and is essentially a learning resource for the community.  Now I know, I know, there is already many many resources out there for us to find out about certain technologies or companies – we have white papers, books, blogs, videos, training, etc – but the problem is most of this stuff usually stems from strong marketing roots, and at times, can be a bit overwhelming trying to weed out the message from the technology!  TFD solves this by deep diving into the technology, and by placing a dozen or so tech minded folks in a room with a vendor it helps to keep the presentations and messages on point – it's about the technology, not the marketing!  You know when you are sitting through a webinar or a presentation and someone poses a question – and said question is responded to with a "I'll connect you with an SE or with someone afterwards to talk" – this kind of stuff doesn't really happen at TFD – most the time, vendors and companies presenting have the knowledge and the resources in the room to leave no question unanswered – that's what I like to think TFD is!
Anyways, so yeah, the Valley – so excited for this!!  Tech Field Day 12 has a number of great sponsors and vendors lined up to present at the event (you can see them above).  Some of these companies are giants (Dell EMC, Intel), some fairly new to the market (Rubrik, Cohesity), some are all the rage right now (Docker), and honestly some I've never dealt with or even really heard of (StorageOS, DriveScale, Igneous).  It's normally the latter that really impress me at these events!  So heads up, the time is near – TFD12 airs November 15th and 16th with two jam packed days!  To learn more about the event, certainly check out the official landing page!
As I have with the other TFD events I've participated in I'll try to consolidate all of my content surrounding the event on a single page, which you can find here!  A huge thanks to Gestalt IT for having me back!  I can't wait!  Oh, and sorry for the 90's hip hop references – it was as witty as I could get at the moment 🙂  Either way, I can almost hear those scratching records and that crazy jazz music which kicked of the song right now 🙂

Veeam ONE is essentially a management program, providing monitoring, reporting and alerting for your virtual infrastructure, whether that be Hyper-V or VMware.  The module for this course is broken down into 9 different sub modules, so lets look at each one in turn.
Auto Discovery of Backup and Virtual Infrastructure
During the initial configuration of Veeam ONE users are prompted to chose and add their virtual infrastructure type – the options presented are
VMware vCenter Server
Hyper-V Host, Failover Cluster or SCVMM server
Skip Virtual infrastructure configuration
After selecting your desired virtual infrastructure you will be prompted for it's name, either IP or FQDN, and some credentials to connect – along with the required port to connect on.  After installation we have the ability add other types of servers such as a standalone ESXi host and a vCloud Director server on the inventory pane inside the Infrastructure view.
Once completed the initial configuration, the servers, both vSphere, Hyper-V or Veeam that you have setup during the installation will be propagated to all Veeam ONE components, such as monitor, reporter and business view and data will begin being collected  immediately as well as during its default scheduled time (weekdays @ 3 am).
Once a connection has been established Veeam ONE will start pulling information and data on the top level scope you've added, plus all children.  Individual hosts/clusters can be excluded after the face from the Monitored Hosts tab.  Subsequently, datastores can be excluded as well on the Monitored Datastores tab.  If you want to exclude certain VMs it is done a little differently.  Instead we use rules to exclude VMs.  By default an inclusion rule that adds all VMs is configured.  If you want to establish another inclusion rule, then you must disable this default rule.  You do not need to do this when creating exclusion rules.  You can create rules based on the following criteria.
By object name – add/exclude VMs based on VM name
By infrastructure location – Apply rule that applies to VMs only within a certain hierarchy of the infrastructure.
When creating our rules we can use the * and/or the ? wildcard.  The * stands for zero or more characters where the ? stands for just a single character.  If adding multiple conditions to a VM you need to specify whether you would like to apply the rule if any condition evaluates to true or if all conditions evaluate to true.
When prompted to add your Backup Infrastructure you simply need to pass the FQDN Name of either your Veeam Backup & Replication server or your Veeam Backup Enterprise Manager server and pass the required credentials.  You also have the ability to skip this step and add Veeam later.   If we connect a Backup & Replication server, data for the job sessions for the previous week is collected.  If we add an Enterprise Manager instance, Veeam ONE first builds a hierarchy of Veeam B&R servers, then collects the data for the job sessions for the previous week from each one of them.
Business Categorization
Categorization within Veeam ONE is done by a the Business View component which is installed alongside everything.  Business view allows you to create categorization models and values to help organize your infrastructure and display your infrastructure from a business standpoint.  This completely integrates into Veeam ONE Monitor and Reporter, so any groups you create within Business View will be available in the other Veeam ONE components.
Some examples of categories one might create in Veeam ONE Business View are…
Business Unit,
Department
Location
Purpose
SLA
Business View also supports reading and writing vSphere tags as well, meaning you can map business view categories and groups to vSphere tags and vice versa.  That said there are some default out of the box categories that Business View comes with..
Datastore – groups VMs by their datastore
Last Backup Date – dynamically groups VMs by the age of the latest backup or replica restore point created
Sample Business View Category – dynamically groups VMs by name
SLA – static groups for all types of virtual infrastructure objects.  Includes two groups; Mission Critical and Other
Storage Type – dynamically groups storage objects by type.
VM Network – dynamically groups VMs by connected network
VMs with Snapshots – dynamically groups VMs with snapshots by snapshot age.
You can add more custom categories, but keep in mind the maximum number of categories Veeam ONE supports is 25.
Pre-Defined Alerting
Veeam ONE Monitor comes with over 150 predefined alarms that can alert you on almost every aspect of your virtual and backup infrastructures.  In terms of data protection there are alarms already setup to…
connectivity issues an inability of backup infrastructure components to communicate with each other.
state of the VBR software installed on infrastructure components
Failing of jobs or jobs completed with warnings
Configuration issues, such as repositories running out of space
Long running jobs that exceed the backup window
License and pre-paid support expirations.
Alarms within Veeam ONE work in the following way
When Veeam ONE monitor detects that the behavior or state of an object meets an alarm criteria, it triggers the alarm with the corresponding severity level
Once triggered, Monitor console will display the alarm details and associated information in regards to the alarm.  At this point you can view, acknowledge, or resolve the alarm
After the alarm has fired, Monitor performs a responsive action; email, SNMP, and/or running a custom script.
Once the alarm has been resolved, Monitor updates the alarm status within the console.
If the state or condition returns to normal, Monitor will send a notification with the updated status.
Each alarm has rules associated with it that are used to trigger the alarm.  Each alarm can have up to 8 rules which are linked together either by AND or OR operators.  The rules can be setup as the following types of triggers.
Event-Based Rules – alert when specific events that occur in the backup or virtual infrastructure.  These can be events issued by the hypervisor, or by Veeam Backup & Replication.
Rules for a specific condition or state – these are rules that trigger when a condition is met, or a state has changed on your infrastructure objects.
Alarms also have a severity level attached to them of one of the following
Error (red) – indicates a critical situation or major problem
Warning (yellow) – indicates a potential problem or non critical issue.  Has the potential to move to an Error (red) if left unresolved.
Resolved (green) – indicates that the issue or alarm has been eliminated because of the changed conditions.
Information (blue) – indicates general information about the specific condition.
Alarms can be associated to objects by applying them directly to the object, on a group level using groups from Business View, or on the Infrastructure level by applying an alarm to all of a certain object type within the environment.
Interesting and testable tidbits about Veeam ONE Auto Discovery, Business View and Alarms
Cannot add a single ESXi host during the initial install, only vCenter Server.  ESXi and vCloud Directory are available to be added only after the initial install.
Ability to skip adding the infrastructure configuration during the install.
Backup Infrastructure can be added by either the Veeam Backup & Replication Server or the Veeam Backup Enterprise Manager.
The default data collection period for reporter and business view is weekdays @ 3am.  If at the end of an installation data will begin being collected immediately.
You cannot add the Backup Infrastructure inside of the Free edition of Veeam ONE UNLESS your VBR is licensed as a cloud connect only server.
When adding a VBR server, data is collected for the previous week only on all job sessions.
The maximum number of categories that Veeam ONE Business View supports is 25.
Each monitor alarm can have up to 8 rules associated with it.