Monthly Archives:
August 2014
Here's my attempts at live blogging the VMworld general session from San Francisco .
With most of the press releases already pushed out this morning I'm not sure how many surprises VMware will have in store for us during the first keynote of the conference.
I'm seated with the wonderful VMUG team about 6 rows from the front thanks to Angelo Luciani. To get a feel for what that might look like here are a couple pictures.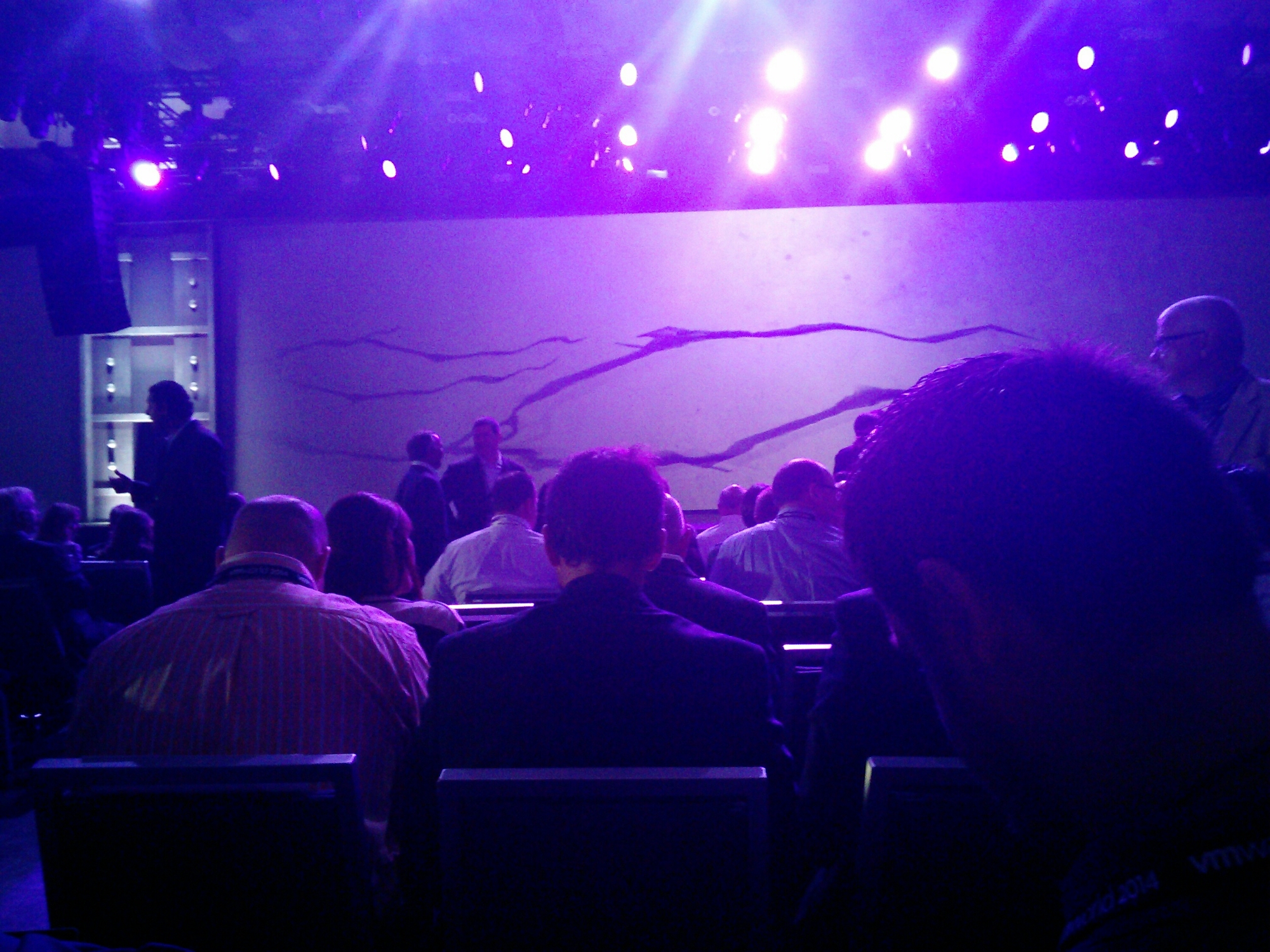 The whole cracking of walls noises blasting through the speakers is kind of ironic seeing as we just had an earthquake a couple nights ago. A great conversation starter at the least.
After a pretty entertaining episode of dancing with the stars CMO Robin Matlock takes the stage to kick things off touting VMware will continue to leverage their three main strategic priorities; Software Defined Datacenter, hybrid cloud and end user computing. Furthermore she went on to say that VMworld is really about community and leveraged VMUG as an example of that. Something I completely agree with.
From here let's get a lesser known guy on the stage, CEO Pat Gelsinger. He started out by comparing our industry and life to water, stating we need to be more adaptive to change, a liquid world.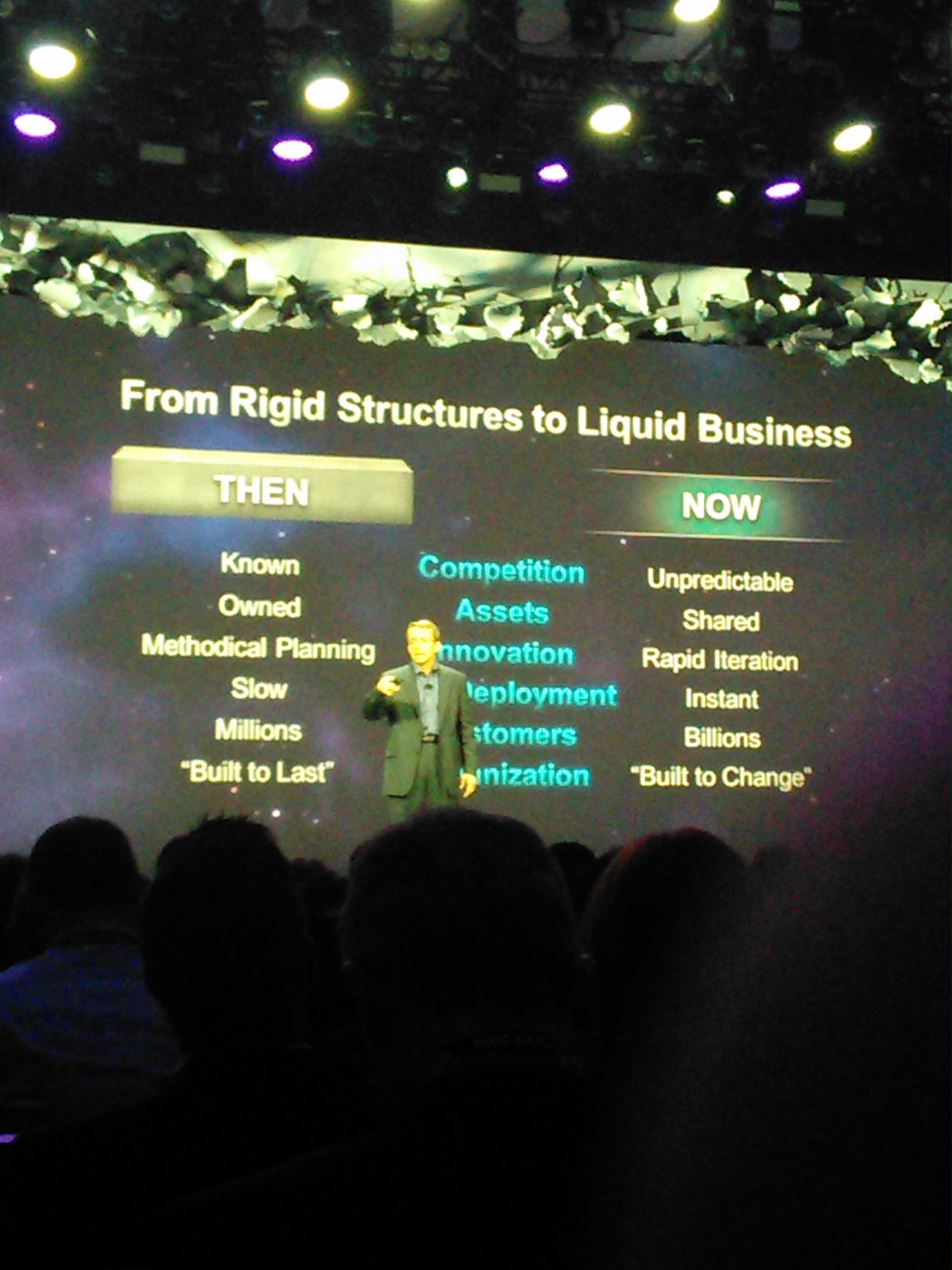 Pat spoke about bravery comparing engineers working on the most important piece of software in the world to that of sending your child off to school for the first time. Pat does a great job at attend!pting to relate to almost every person in the audience. He then went on to call out a few customers that have been innovating using VMware products, having customers stand up in the audience.
Finally the announcements.
SDDC
Announcing VMware vCloud Suite 5.8 and beta of vSphere 6.0 and VVOL. And the oddly named vRealize suite!
Perhaps one of the most rumoured announcement is that around Project Marvin, VMware's hyperconverged play. Now dubbed VMware EVO, with the first member of the family EVO:RAIL. A software based appliance that can be delivered by some big named VMware partners such as Dell and EMC. Certainly at this point I see RAIL with specific use cases, but am super excited to see this grow.
A common platform for all apps. VMware now working very closely with docker, pivotal, and google to best leverage the use of containers in a VMware environment. A VMware openstack environment at that. Yes, they have also announced a VMware integrated version of Openstack.
Most the EUC information will be covered in Tuesdays session.
And now Bill Fathers comes up to talk a little Hybrid Cloud, more specific the VMware hybrid cloud offering vCloud Air!
Speaking of the four phases of cloud adoption; experimental, professional, mass market and legacy he believes we are moving from experimental to professional today. The challenge being how do we make that move? Concentrating on the apps and putting the IT professionals back in charge, all in a hybrid offering is VMware a answer. This was then backed up with a quick video of some vCloud Air customers.
New features being introduced into vCloud Air are devops services, database as a service offerings, object storage through EMC VIPR, mobility services and cloud management tools, being vRealize Automation ( vCAC ). All of this which will be available in a on demand minute by minute billing environment.
Next VMware 's own Carl Eschenbach brought up three customers with real insight on how the software defined data center has changed the way they work and run IT.
To cap things off we heard a few of the advantages of VMware EVO rail early access customers And that, is a wrap. And a poor attempt at live blogging 🙂
With less than a week until the big show and only three days before I hop into the big tin can to get there I thought a post in regards to my "planned" VMworld experience is in order!  I say planned since VMworld is always a crazy experience and things can change quickly with so much to do and learn. That said I do know of a few items in my calendar that are set in stone!
Opening Acts
This is a great idea for a conference primer that is taking place this year!  The VMunderground team, along with the vBrownbag crew have set the stage for some great knowledge dropping fun Sunday before VMworld.  I'm happy to say that I will be taking a spot on the last panel of the day, dealing with Architecture and Infrastructure.  Needless to say I'm excited to be taking part but what I'm most excited about is the other rockstars I'll be sitting next to – Melissa Palmer (@vmiss), Phoummaia Schmitt (@exchangegoddess), Maish Saidel-Keesing (@maishsk) and John Arrasjid (@vcdx001) and moderated by Matt Liebowitz (@mattliebowitz).  Umm, yeah, you read that right – the FIRST VCDX!  I'll certainly be sitting on the shoulders of giants during this one and hopefully have a little to contribute, but am mostly looking forwarded to learning from the best!.  Opening acts kicks off at 1PM at City View at Metreon with our panel starting at 3pm.
Book Signing
Yeah, so not only do I get to partake in a panel session with some of the brightest virtualization minds in the world, I get to also sit down and sign books for a half an hour – Each and every VMworld experience seems to be topping the previous ever since I've been attending.  Anyways, I'll be at the VMworld bookstore from 1:00PM to 1:30PM on Tuesday if you want to have  your copy of Troubleshooting vSphere Storage signed.  Honestly, this is a first for me so I have no idea what to write in a book and Google hasn't been much of a help with this one!  Either way, if you want the book signed, any other book signed

, or just want to chat come on by and I'll be there!
Other Stuff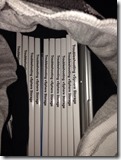 Hey, I'll also have a dozen or so copies of Troubleshooting vSphere Storage to give away so if you are looking for one come and find me – I may have one on me at the time and if I do it's yours!  Where might you find me?  Well, you can bet your a$$ that I will be at VMunderground on Sunday!  Monday, probably the VMUG leader reception and vFlipcup.  Tuesday, VMUG leader lunch, the vExpert reception, CTO party, Veeam – ugh!  Exhausted just thinking about all of this!  Wednesday I will be sure to hit up the VMware Canada reception eh!  Then move on to of course, the VMworld party!!!  Also you can find me in the hang space and blogger tables periodically throughout the conference.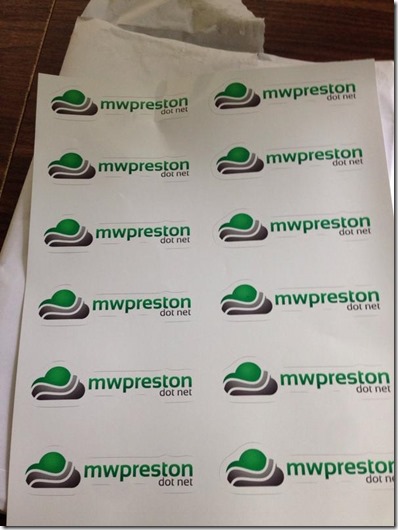 On another note, I have a ton of these mwpreston dot net stickers to hand out as well (Don't worry, I'll cut them) – I'll probably just scatter them throughout the place but if you can't find one and really really want one for some odd reason, just ask!   It's my crazy shameless self promotion plug of a way of saying thank you to all of you for making this blog what it is today!
Anyways, there's lots to do and lots to pack so I'll leave it at this!  Can't wait to see everyone again – the community really makes the VMworld experience for me – if not for community, it'd just be another conference!
If you haven't heard already Veeam is setting the stage for a backup extravaganza in sin city on October 6th through the 8th.  That's right!  The long time leader in modern data center availability have locked down the Cosmopolitan in Las Vegas to host their (and the worlds) first data center availability event – VeeamON!  Personally, a Veeam conference is something that really excites me.  Being a long time Veeam customer I've seen them grow from a quite a small company into the powerhouse they are now, and release after release, they have been consistent in delving groundbreaking features into their products that never fail to surprise me!  I mean, who ever though I would be using my backup software to run intrusion tests on applications?

So what's the deal with VeeamON and why should you go?  Well, hopefully my handful of reasons is compelling enough to convince you to attend!
Reason 1 – Content is King
Honestly you shouldn't need to read the remaining 4 reasons after reviewing the content line-up that Veeam has in store for us.  With over 50 breakout sessions, broken down into two three main tracks (Technical, Business, Partner) there will most definitely be enough Veeam goodness to fill anybodies schedule.  Whether you are a customer just starting out or a long time Veeam user looking to dive deeper into the technology, a partner looking to better understand the Veeam solution in order to help with customer needs or a value add re-seller needing a little sales guidance I'm sure you will be able to find value in the session catalog.

I think we can sum up the VeeamON conference content with one word – Technical!  Looking at the sessions that are available I can honestly say I'm interested in attending almost every single one.  Most breakouts tend to lean more towards the IT professional like myself, someone who wants to skip all of the FUD and dive deep into the technology and learn how it works, how I can better my environment, and common mistakes that are made.  Want an example?  Here are some of sessions that really caught my attention.
Backup Bottleneck Technical Deep Dive
This session is a guide to detect and fix performance issues in your backup infrastructure. This session will focus on a prepared lab and real cases with common bottlenecks and recommendations on how to fix them. Built-in tools from Veeam® Backup & Replication™, Hyper-V and vSphere are used to analyze performance bottlenecks. This session is based on many aspects of real-world examples and deep analysis. Specific topics include:
The data flow process
Considerations for CPU, I/O and network usage during jobs
Considerations on WAN cache and IOPs
Performance log deep dive
PowerShell and RestFUL API: Ten Things That You Cannot Do with the GUI
Have you ever faced an issue that you were not able to solve using the Graphical User Interface (GUI)? Your vCenter has a new IP address or DNS name, and jobs started failing immediately? You introduced a new vCenter to your environment, registered hosts and VMs under it, and backup jobs started creating new full backups, instead of incrementals―the situation you would like to avoid? This session will discuss some problems the GUI cannot address and will provide real-life examples of how you can automatically bypass these limitations. This breakout session will feature:
Problems that can't be addressed with the GUI
Scripting examples
Tips for service providers
Customer-submitted scripts
Top 10 Most Common Misconfigurations in Veeam Backup & Replication
Why make a mistake that someone else already made? Attend this breakout session from Veeam® Tech Support to hear the top 10 misconfigurations with Veeam Backup & Replication™. While you may not have these configuration issues, everyone can benefit from how support has corrected the most common mistakes. Attend this breakout session to learn about:
Top architecture mistakes and resolution paths
Top proxy and repository configuration mistakes and how to fix them
Resources for ongoing optimization as environments grow
Tips for installing new versions of Veeam software
Top 10 Reports for your Veeam Backup and Virtual Infrastructures
All virtual and backup infrastructures have common configuration flaws. This session will show how you can address these flaws easily with Veeam® Backup Management Suite™. Have you ever wondered which virtual machines (VMs) are (and are not) backed up? Can you ensure all of your critical VMs have the requisite number of restore points? What about the underlying virtualization infrastructure storage? Is it healthy and performing to expected levels? This session will cover the most critical reports for your backup and virtual infrastructures, including:
Identifying VMs with potential configuration issues that can prevent you from backing them up
How to manage storage the right way, identify wasted space and plan future usage growth
Identify protected and unprotected VMs
VMware Backup Best Practices for 2014 using Veeam
Are you looking for the best way to back up your vSphere environment? Attend this session for the latest strategy for VMware backup best practices using VMware vStorage API-based backup solutions. Attend this session to see how the vStorage API has changes over the years. This includes any gotchas and new technologies like VMware Virtual SAN. There are a lot of details around sizing vCPU and storage hardware that can improve your backup strategy. Also you'll get an exclusive tool that you can use to simulate repeatable workloads. Additional areas covered in this breakout session include how to:
Identify the popular processing modes and best practices (Hot Add, NBD, SAN)
Identify the most neglected VMware backup steps that cause the most problems during disaster recovery
Perform periodic health checks of your backup infrastructure
Aside from the technical sessions expect to hear some keynotes and general sessions as well.   The speakers as it stands today are listed here.  You know, small time guys like Doug Hazelman, Dave Russell, Jason Buffington, Ratmir Timashev, and Anton Gostev.  I've seen most of these people speak at previous conferences and I can tell you that we are all in for a treat when they take the stage.
Reason 2 – Get Certified

Content not enough to get you there?  How about hefty discount on the newly minted Veeam VMCE training and certification.  Throughout the week the required training course for the VMCE certification will also be taking place, allowing you not only gain the skills and knowledge required to design, architect, configure, install and deploy Veeam, but to tick that box saying the required training has been completed.  Normally this training runs upwards of $3000, but at VeeamON, how's $650 sound? Not too shabby of a discount for VeeamON attendees!  Oh, and to top that off let's throw in a voucher for the actual certification itself!  They say what happens in Vegas stays in Vegas but in this case, the VMCE certification knowledge and voucher can follow you home.
Reason 3 – Lab Warz
Still not convinced?  Well, how's $10,000 sound?  That caught your attention didn't it?!?  You can have the chance to win $10,000 by participating in Lab Warz!  Onsite at the conference you will find 48 different scenario based hands on labs available to take.  Each lab is 15 minutes and as you can see below, progress through levels starting at beginner through all the way through to architecture.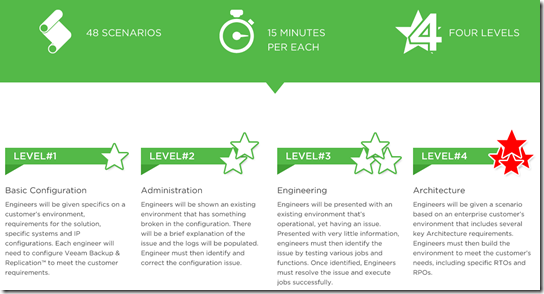 Scenarios such as troubleshooting, designing, configuration and installation will all be covered.  Go ahead and register now, compete against your peers and prove your skills for the chance to take home $10,000 – That's a lot of zeros!!!!
Reason 4 – Networking

Anyone who has been to a conference knows that the "hallway" track is one of the most beneficial session you can attend – and the way Veeam has supported the community over the years you can bet that there will be plenty of places and chances for you to network with your peers!  One official event being the Veeam User Groups.  User group meetings will take place on the Monday of the conference and no doubt they will be hugely beneficial to anyone running Veeam products.  You can expect to see technical experts walk you through items such as setting up your environment, upgrading to the latest and greatest Veeam Backup and Replication v8 as well as technical enablement in many different areas.  Discuss all of this with Veeam experts and other end-users.  There's nothing better than hearing it from your peers and other users that are "in the trenches" with the software.  Aside from the official user group meetings you can expect to see a lot of industry experts on the floor at VeeamON.  Rockstars like Rick Vanover, Anton Gostev, and Doug Hazelman are just a few that I know for sure will be attending, but you can bet that there will be many many more.
Reason 5 – Party!

If money, content, certification, and networking has not been enough to get you to book that flight to Vegas I'll leave you with two words – Free Beer!  Those that have been lucky enough to attend one of the infamous Veeam parties at VMworld know that they are EPIC!  Well, take that party and multiply it by a thousand since this is Veeam's event we can be sure the party will be done the "Veeam way".  Take a moment to put the hustle and bustle of the conference behind you and relax with your peers, industry experts, and Veeam rockstars in a more laid back fashion over a beverage or two!  Also, what better place to have a glowing green party other than fabulous Las Vegas!
So hopefully I've given you enough information to convince you to get registered for VeeamON.  Hey, even if you need a little help convincing your boss Veeam has you covered here with this letter template that you can modify to your hearts delight.  Don't forget to mention the jam packed agenda shown below as well!

But wait if that's not enough how's a discount sound?  Use the promo code VEEAMONSN14 when registering and you can get yourself a cool 100 dollars off the registration fee!  Here's hoping I'm lucky enough to to get there myself so we can all get our VeeamON!